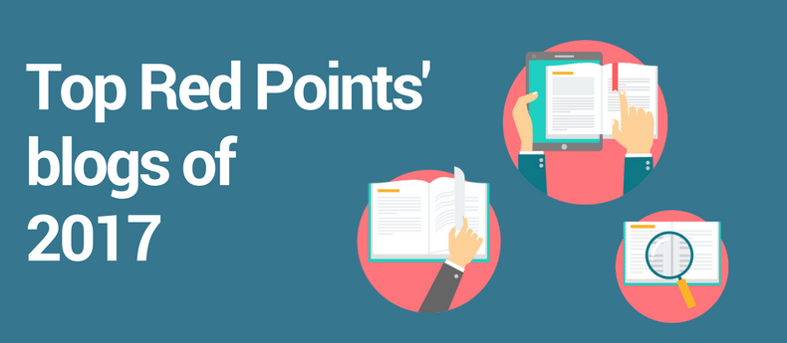 2017 was a big year for Red Points, we wrote about everything from NAFTA to Instagram. But now it's time to look at the most viewed blogs of the year.
Written by our guest writer and Intellectual Property expert, Vandana Taxali, this blog was an in-depth look at the new NAFTA terms. The article covered issues such as the origins of NAFTA and the US. objectives in the renegotiations.
"On the whole, some changes desired by the US will encourage innovation and creativity such as expanding the term of copyright or dealing with ISP liability and safe harbours for online infringement. However, other US demands may diminish innovation and create an economic burden in implementing further changes such as increasing criminal sanctions and the trade of digital goods across the border."
This blog looks at the sites in the world where counterfeits are most prominent, drawing in years of experience in the Red Points' team. In addition, the article looks into how the reporting systems of each site compare, with regards to their usability and effectiveness.
"Like eBay, Amazon have stepped up their anti-counterfeit game by launching plans to give brands more control on their marketplace. There are fears that counterfeiters, historically resilient, will find a workaround to continue selling, but until the scheme rolls out fully it is difficult to review. "
This article covers one of the latest trends in counterfeiting, the use of messaging apps. This technique was in its infancy back in 2015, but has since become common place. The bloc looks at where this practice is most common and why it is now such a viable method of selling counterfeits.
"The majority of WhatsApp groups trade in fashion and apparel, a consumer group typically polemic on counterfeits, so having a seller that clearly states which products are fake is a huge incentive when compared to e-commerce sites where the customer is left to make their own judgement."
Similar to the previous article, this blog covers how messaging apps are being used to abuse Intellectual property rights. Unlike whatsapp, telegram channels can be joined without invitation, making channels much easier to access. This has become a particular issue for book and magazine piracy on the app.
"Consumers simply join the correct group or channel and the documents are there ready to download. People have been writing code to find links to content and sharing them on websites for a long time, but the use of Telegram for this is making the practice hugely accessible and easy for the non-tech savvy consumer."