Did you know that licorice can be fatal? Find out about this year's top Halloween hazards.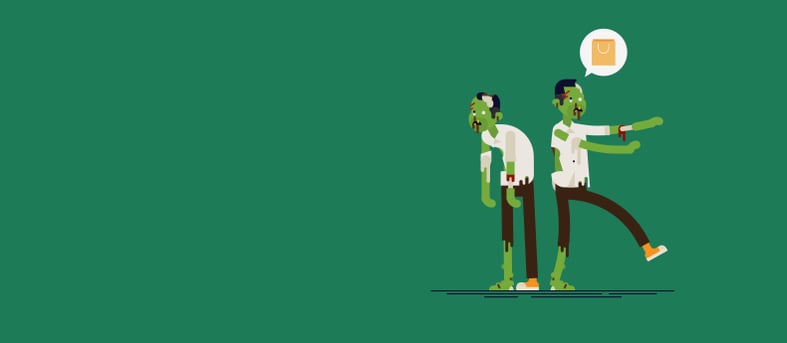 This year's Halloween is expected to generate spending of $9.1 billion in the US alone. The estimate reported by the National Retail Federation, up from 2016 by some $700 million, sees increased spending across candy, decorations, costumes and more.
Alone Halloween costumes are expected to yield $3.4 billion across the US, with the average female spending $96 to the average male's $77 on a Halloween-themed costume. Pet costumes, too, are expected to generate growth, with the National Retail Federation expecting the 2017 pet costume market to be worth a record-breaking $440 million.
What these figures cannot recognise are hidden costs in Halloween-related injuries. Here's a list of the top 5 most injury-causing Halloween activities:
1. Pumpkin carving
If you've ever tried to carve a pumpkin, you'll know that it is no easy task. The rind of pumpkins is tough but smooth, meaning that knives can easily slip or become dislodged as you carve your masterpiece, causing injuries that can affect tendons, nerves and arteries. One doctor told the American Society for Hand Surgery (ASSH) that he personally sees "four or five patients" with pumpkin-carving injuries every year. The article issued guidelines of how to carve a pumpkin safely, including using specialty tools, keeping the pumpkin's top on and keeping kids away from knives.
2. Playing with fake weapons
Halloween typically causes increase in the amounts of fake weapons readily available, and it perhaps not surprising that this results in many fake sword-fights. Particularly where alcohol is involved, which decreases reaction time and increases blood pressure, sword fights - even concerning the plastic kind - are not a good idea.
3. Flammable costumes
Children's costumes are legally regarded as 'toys', and therefore do not undergo the same fire safety tests that normal clothes do. In 2014, the phenomenon made headlines when Strictly star Claudia Winkleman's daughter's costume caught fire, causing extreme burns that required plastic surgery. The burns required plastic surgery and the Strictly star has since spoken out to encourage parents to exercise more caution. In response to the high-profile case, new guidelines were brought in and many costumes were tested and revealed as highly flammable, but the legal checks remain the same. It is vital parents ensure children keep away from naked flames, particularly where costumes are baggy or trailing.
4. Eating licorice
A recent FDA report warns against over-consumption of black licorice, which can cause heart arrythmia. Particularly where individuals are over the age of 40 and have a history of heart disease and/or hypertension, the FDA warns against eating black licorice in "concentrated time periods", as the candy contains an ingredient that lowers potassium levels to potentially fatal levels. It's lucky licorice is disgusting, then.
5. Counterfeit Halloween cosmetics and contacts
It may surprise you to hear that a large portion of Halloween cosmetics go unregulated. Especially where consumers look to bargain hunt online, unlicensed manufacturers can easily exploit the short seasonal window, getting potentially dangerous goods out quickly without fear of repercussion. Dangerous Halloween cosmetic products especially include face paint, fake blood and coloured contact lenses. In the US, purchasing of contact lenses requires a consumer prescription specific to the eye size, and contacts cannot otherwise be approved by the FDA. However costume shops and online stores continue to sell illegal lenses in response to high demand, which can cause injuries and even blindness.
Both consumer and retailer should recognise a need for greater responsibility to ensure that hazards are minimised around Halloween. Education should be the first step; once the information is out there, consumers can make informed decisions and support retailers and brands that put health and safety at the forefront of product development. In a growing market sector that grows year-on-year such as Halloween products, brand reputability can be a real asset. To learn more about how to protect your brand, have a look at our free eBook.