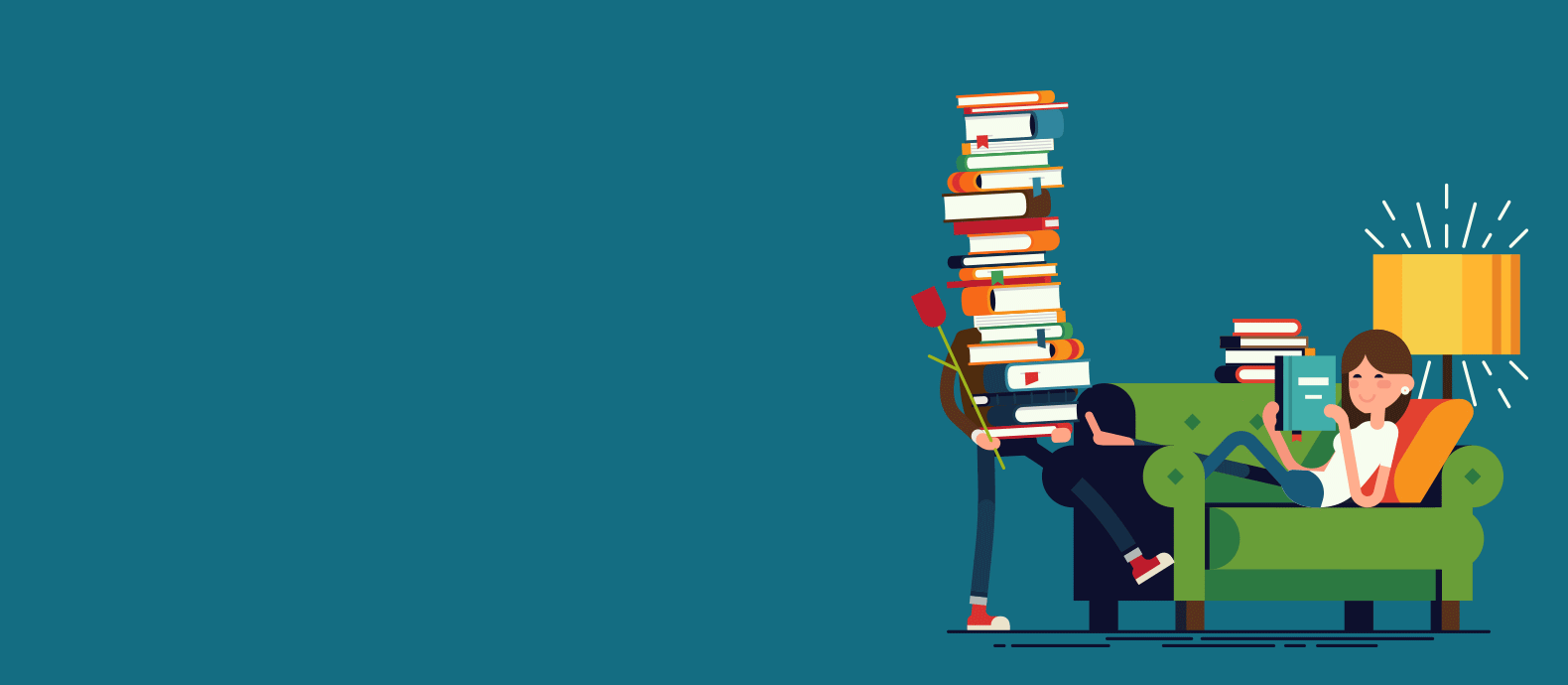 Today Red Points' Barcelona office celebrates "La Diada de Sant Jordi", or Catalonia's St George's day, a day of flowers, national pride and, best of all, books!
Who was Saint George?
Saint George, or as he's known here in Catalonia: Sant Jordi, is best known as a gallant, dragon-slaying knight. Though a native of neither country, he is the patron saint of both England and Catalonia. The English and Catalans both admire the saint, and his symbolism is often hard to miss. Statues, paintings and other representations of the dragon can be seen all around the city of Barcelona, and the Cross of St George is used as the English flag even today.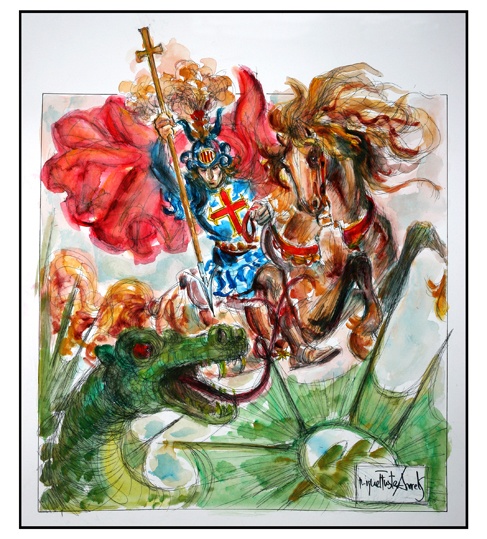 Sant Jordi's day in Catalonia
Each year, Saint George's day is celebrated on the 23rd of April. In England, it is a day of celebrating all things English. However, In Catalonia, the tradition is a little more reminiscent of Valentine's Day. The tradition dictates that boys buy girls a rose, and for the girls to buy the boys a book.
However, you will be pleased to hear that the tradition has evolved in recent years.The exchange tends to be more balanced now, books and flowers are given as gifts to both men and women.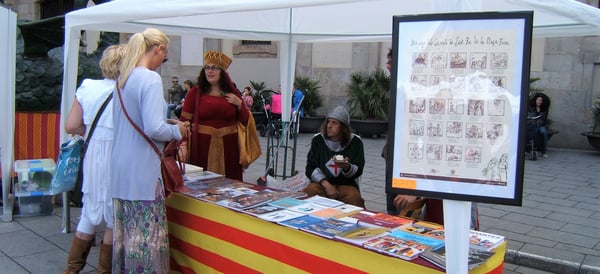 The day is both romantic but also a celebration of stories and books. Spain has a proud literary history, to which Catalonia has contributed more than its fair share of authors. Catalan-language publishing has exploded in recent years, and approximately 10% of all publications in Spain are in written in Catalan.
Today in Barcelona, the streets will be packed with stalls selling books and each corner will be occupied by flower vendors. Buildings are adorned with the red roses, and there will be a plethora of events, from book signings, dramatic readings, and children's' plays.
The growth of book piracy
A day like today, in which the public are encouraged to buy and read literature, is a positive one. However, the overall landscape of modern publishing isn't so optimistic. Research shows that around 4 million ebooks are pirated per year, or 17% of all ebooks. The International Publishers Association found that between the first and second halves of 2017, there was an 11.4% increase in ebook piracy.
This swing towards books piracy is largely driven by apps such as Telegram, which users can request to find illegal links to pirated copies on the platform. Joining the correct channel on the app can unlock a treasure trove of downloadable magazines, books, comics and more, all available at the users' fingertips.
Books and other written content is especially at risk of copyright piracy. Where fake shoes can suffer from being poorly-made and pirated films may show a distinct drop in viewing quality, a book is as good as the words it's written with, and so the quality doesn't take as much of a hit when pirated.
This is why it's especially important to fight against copyright piracy. Authors are hit hard by the practice; so much so that between in the UK 2005 and 2013, their median income fell by 29% to just £11,000. If we want to protect the written word, we must protect the IP rights of those who are creating the magnificent content we read and celebrate today.