What product will you buy to remember the 2016 Olympic games: a branded t-shirt, a keyring, a gram of cocaine? It would appear that everyone, including drug cartels are seeking to maximize on the buzz around the Rio Olympics. The Olympic organisation has done everything in its power to stamp out counterfeits but will this be enough?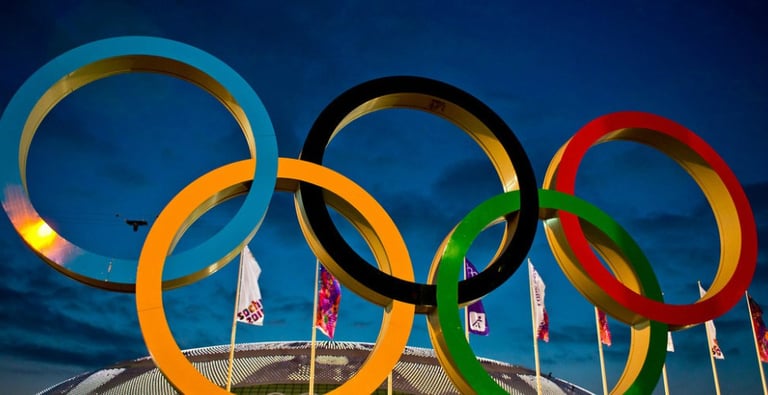 Brazil: 200 million people, rain forest, long golden beaches and plethora of counterfeit goods. The growth of the Brazilian market and economy has been paralleled by the increase in counterfeiting activities, according to the World Trademark Review. Figures from the Industry Federation of Rio de Janeiro estimate that the counterfeit industry is worth in excess of $2.2 billion in Brazil. Authorities have long struggled with copyright and brand protection in Brazil and the Olympics appears to be no exception.
The Olympics, like the World Cup, offers sponsors huge opportunities for global coverage and they pay handsomely for that privilege; some officials estimate that companies pay in excess of $100 million to become a primary Olympic sponsor. The licenses for manufacturing of clothes and souvenirs is expected to be worth $1 billion in revenue, so as you would expect the Rio Olympics have a strong set of brand protection guidelines. These guidelines state unambiguously:
"It is forbidden to use the Rio 2016 brands in the production of any type of product or material (t-shirts, mugs, pens, etc.) for promotional, institutional and, above all, commercial purposes."
However, these rules appear to have fallen on deaf ears. Brazil has been flooded with Olympic counterfeit goods in the past year, despite the authorities best efforts to date. Fake Olympic-branded products are commonplace in the streets of Brazil, from t-shirts to mugs and in recent police raids, even bags of marijuana and cocaine bearing the logo have been discovered.
However as the event draws nearer, the government has stepped up enforcement efforts. An anti-counterfeit task force has been set up by Brazilian authorities charged with the job of cutting down on street vendors selling illegally branded items. The Independent reported on Valeria Aragao, a police inspector who heads a 20 officer anti-counterfeit team. When asked her opinion on those selling counterfeit products, she stated that:
"These people are opportunists...they want to take advantage of an event like this, whether they know it's illegal or not"
The Brazilian authorities have also taken steps to strengthen the law against counterfeits and reduce the threat of ambush marketing. This year they passed additional law prohibiting the use of Olympic associated phrases:
"expressions, symbols and abbreviations related to the Olympic games, namely, Jogos Olímpicos, Jogos Paralímpicos, Olimpíadas, Paraolimpíadas, Jogos Olímpicos Rio 2016, Jogos Paralímpicos Rio 2016, XXXI Jogos Olímpicos, Rio 2016, Rio Olimpíadas, Rio Olimpíadas 2016, Rio Paraolimpíadas and Rio Paraolimpíadas 2016" (The International Bar Association)
This law is aimed at both goods and services and will covers phrases in multiple languages. However Olympic products are expensive; using the website store, it will cost a consumer around $40 for a t-shirt, so typically cheaper counterfeits will be seen as an affordable alternative for many.
However, in an interesting turn the Olympic organisation has created a lower class of products in an effort to outplay the counterfeiters. These products, while they are official, are a little lower in quality but significantly cheaper. This move has been praised in a country where the average wage is decreasing and is around $600 per month.
That said, while it's true that Brazilian authorities can police the streets, locals and tourist can buy cheaper official products but the majority of purchases will happen outside Brazil and many online. Aliexpress is a Chinese e-commerce website, known for selling counterfeit versions of products. A quick glance at the site and a consumer can find a very official-looking Olympic t-shirt for $6. This serves as a testimony to the global digital age. The Olympic organisation have had complete cooperation with Brazilian government in implementing new laws; they have briefed police and even created cheaper products, but in a digital age this is evidentially insufficient to prevent counterfeits without a form of online protection.