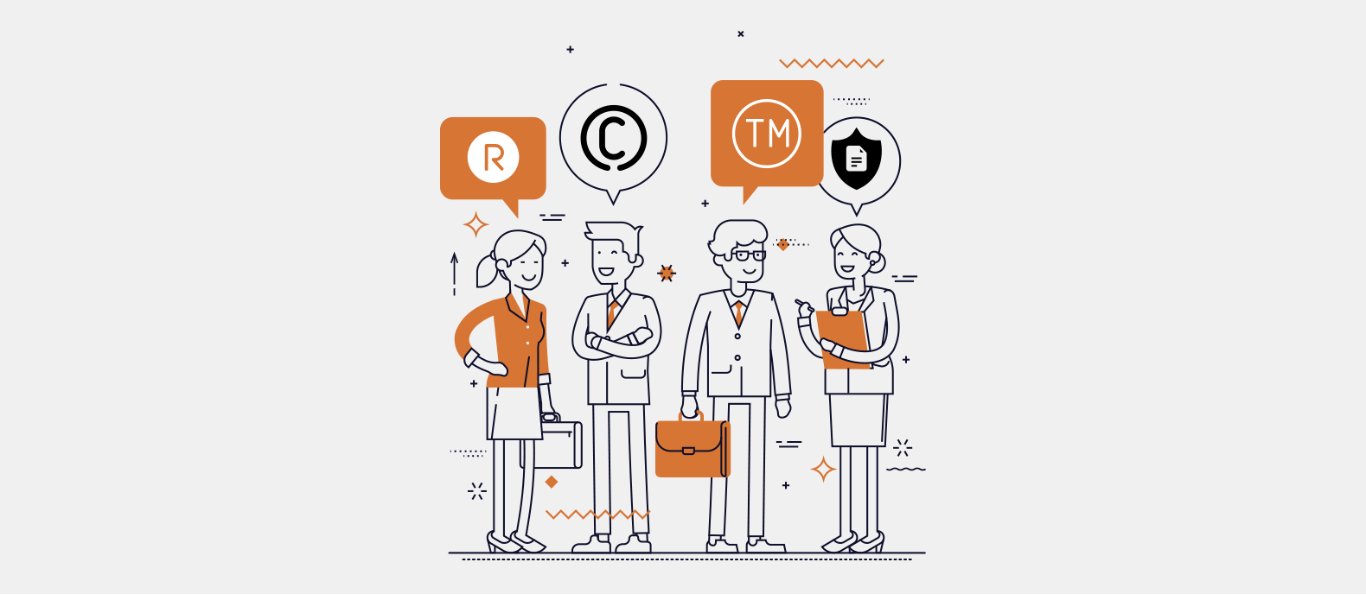 Red Points is thrilled to announce its attendance at INTA's annual meeting once again, and has interviewed the Association about the upcoming event.
Red Pointers attending INTA's 2019 Boston event include:
Laura Urquizu, CEO at Red Points
Baxter Denney, Chief Marketing Officer
Daniel Shapiro, Director of Global Strategic Partnerships
Joan Porta, VP of Customer Success
The 141st annual INTA meeting will be held in Boston, Massachusetts from the 18th to the 22nd of May 2019. Red Points previously attended INTA annual meetings in 2018 in Seattle, and in 2017 in Barcelona.
Keynote speaker Michael Haddad
This year's event will feature a keynote speech from United Nations climate change champion, social entrepreneur and record-holding endurance athlete Michael Haddad.
Michael's story is one of incredible determination and self-belief. Despite being paralyzed from the chest down due to a spinal cord injury from a Jet Ski accident suffered at the age of six, his achievements include carrying a cedar tree up 60,000 steps in the Lebanese mountains, climbing the Raouche Rock, and an expedition to the north pole. His words are well worth listening to, and his message is one we can all learn and find inspiration from.
What is INTA?
INTA is the International Trademark Association, a global collective of brand owners and trademark professionals with a shared interest in the protection of trademark and intellectual property in general.
INTA currently comprises of over 7,200 brands from 191 countries, with a collective GDP contribution greater than that of China. INTA's main headquarters is in New York City, with additional offices in Brussels, Belgium; Santiago, Chile; Shanghai, China; Singapore, and Washington D.C.


What does INTA do?
INTA's members work together to:
protect and promote the rights of trademark owners
to secure important trademark legislation
share important findings and to educate each other on trademarks
support efforts to enhance and strengthen trademark rights.


Red Points' interview with INTA
We spoke with Anne Ruth, INTA's Marketing Manager, about what INTA is most looking forward to at this year's event.
Red Points: What outcomes are you hoping to see in the event?
Anne Ruth: INTA's main goal is to offer an event where registrants can achieve their business goals through networking, business development, education and the opportunity to meet with other like-minded colleagues from around the world who face similar issues.
We like to see registrants walk away with key tools and ideas that they can apply to their everyday work, as well as knowledge to keep them at the top of the industry. Those practical takeaways are important for our registrants to flourish in their careers.


RP: What big topics do you want/are you planning to cover?
AR: We are offering over 50 sessions this year and featuring 200 speakers on panels covering an array of issues, some are more evergreen topics, while others are cutting edge, but, all are important to practitioners.
I am looking forward to these sessions especially, as I think they highlight important changes in the industry and topics practitioners need to know more about:
How to Fit the AI in TM: Keeping Up With the Joneses and the Jetsons
The Future of IP Law Firms in the Digital Age
Gen Z Insights: Brands and Counterfeit Products
Brand Meaning and Valuation in the Age of Millennials Consumerism
Brexit: The Implications for Trademarks in the UK and the EU


RP: Who are the new and noteworthy attendees?
AR: We expect over 1,000 first-time attendees and are always excited to welcome and introduce these new registrants to the meeting. All our registrants are important to us, but we try to give some special attention to first-timers.
We are also looking forward to welcoming Michael Haddad as our keynote speaker to the meeting for the first time.


RP: If you were to give advice to attending brands, what would it be?
AR: We have lots of tips for registrants so they can get the best experience at the meeting. My personal advice is to come with a schedule and a plan, but be willing and able to throw that plan out if need be.
If you are walking by the Exhibit Hall and something catches your eye, go in and explore. Don't miss a great session because you have a meeting, try to squeeze in both!
Try not to schedule meetings all around the city and spend your time at the Boston Convention and Exhibition Center. INTA has Business Hubs for sale to all and complimentary Meeting Space for Corporates Members, so you can organize all your meetings onsite, freeing up some time for you to attend sessions, go to committee meetings and just meet people in a more natural way in the Hall or Hospitality.
And be sure to download the mobile app to stay organized and know what's going on and where things are taking place.
Coming to INTA 2019? Get in touch!
We'd love to hear from anyone also attending INTA this year.
Simply send an email to our Director of Global Strategic Partnerships, Daniel Shapiro to book a private meeting with us to discuss all things trademark, intellectual property, brand protection strategy or even the possibility of a partnership.
We're excited to see you all there this coming May - let's get talking!