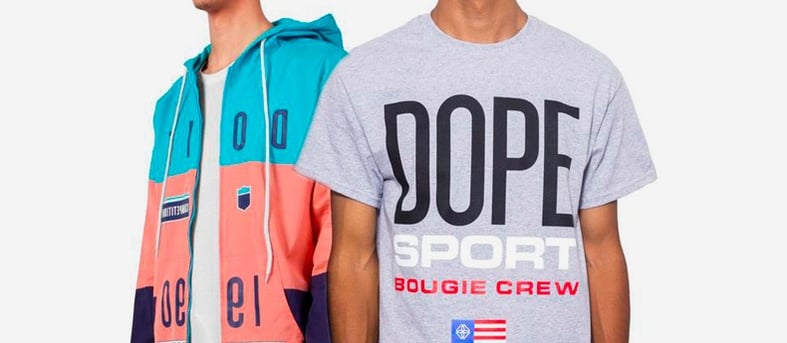 The Dope clothing brand is truly unique, combining influences of luxury fashion with street style. However, their individual style drew the attention of counterfeiters worldwide.
Dope is a dynamic brand that releases collections every month. They invest time and their talent into the creative designs that have won them many accolades. The full apparel company started to find fakes of their brand early one in the company's development. But, in the early years, this felt more of a quirk than anything else, according to one of the founder members Edan Boukai.

"When you see the first infringing products you think, that's cool they are faking us"

Edan explains. The novelty soon wore off, and Dope was facing thousand of listing selling fake versions of their products at discounted rates. The company tried to defend their rights using traditional legal methods but soon discovered the cost was outweighing the benefits. At one point, the company spent more than $150,000 in legal fees in an attempt to stop some sellers. They soon realised the problem was too big for a legal team to handle.


Dope turned to Red Points' brand protection for help and was not disappointed. In only 3 months the tech-based solution was able to remove thousands of listings. Edan Boukai explained that while It's difficult to give an exact figure, he believes the company must have lost millions of dollars in sales, based on Red Points findings.

Red Points continue to protect Dope, and the brand continues to flourish. Read more about the case study and Dope's story here.