In this article, we outline six important methods for companies to protect their intellectual property, and what to do when counterfeiters start infringing their brand.
How to protect intellectual property before it is infringed
IP registration
To protect intellectual property, it's imperative to have IP legally registered. Although some countries will consider awarding IP to businesses or individuals on the grounds of prior use, it is safer to register your patent, design or trademark first. Forgoing IP registration will mean that the following steps in this article have limited effectiveness, and counterfeiters could have free reign to steal your ideas and designs.
Registering IP is a relatively simple process; those wishing to register IP in European can visit the European Union Intellectual Property Office for deeper explanations and registration protocols. American readers can access the United States Patent and Trademark Office or the US Copyright Office for registrations. You can also look up the WIPO Directory of Intellectual Property Offices for a full list of national-level authorities for registrations.
NDAs with partners
An NDA (non-disclosure agreement) is a legal contract used to allow people to share confidential information, while ensuring the information doesn't pass to people or entities outside of the agreement.
In regards to brand protection, this allows intellectual property to be shared in a controlled way, without letting protected designs, processes or copyright-protected material to slip outside of the IP holder's control.
Brands seeking to operate in China face an extra hurdle, in that NDAs are unlikely to be enforceable if they have not been created or ratified by Chinese courts. Chinese companies are therefore able to break NDAs on a huge scale, without the fear of punishment. In response to this, it's strongly advised that brands sign NNN (non-disclosure, non-compete, non-circumvention) agreements if they seek to work in China. The China Law Blog explains NNN agreements in fantastic depth; readers are recommended to do some reading even if operating in China is not part of future plans.
Securing distribution channels
Expansive companies often opt to use distributors instead of dealing with expanded networks of salespeople, split up geographically into regional teams. This relinquishing of control to distributors can make management of sprawling geographical networks much more cost-effective, but can also invite issues of diversion of inventory, wherein more people than intended acquire the IP. Such issues include:
counterfeiting: an increase of which is brought about by weakened control over intellectual property rights. The more groups that have access to IP, the more likely it is that the IP will be incorrectly shared.
manufactory leakage: commonly-known as "third shift", referring to factories working additional hours with the goal of selling the extra product themselves.
distributor leakage: within distribution channels, typically a minimum retail price will be set and agreed upon. However, when retailers are unable to sell all of their stock, breaking the previous agreement and offloading the extra stock at a discounted price can be a very appealing idea.
parallel imports: many brands, including high-end fashion brands, manufacture product intended for restricted geographical areas. Breaking this agreement is parallel importation, and is considered grey market IP infringement.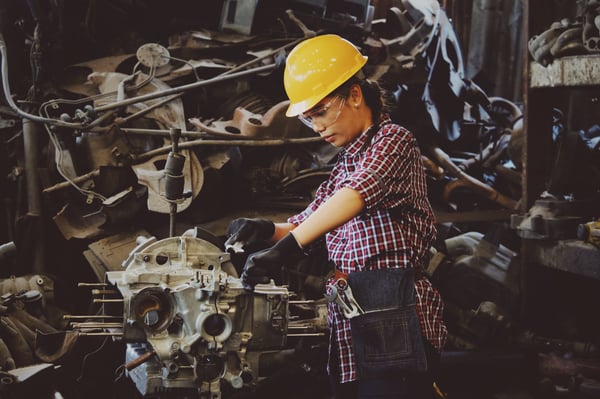 Photo by Chevanon Photography from Pexels
The overarching solution for this range of issues is supervision and vigilance, and implementation of the other tactics mentioned in this article. Improved surveillance and control in factories can greatly limit manufactory leakage; ensuring NDA agreements are signed between relevant parties can help to maintain control of IP; and maintaining oversight over distributors working with your brand can keep leakage and parallel imports to a minimum.
How to protect intellectual property against counterfeits
Rogue websites
Rogue websites are set up to host and support harmful and criminal behaviour online. They operate in a number of different ways, and most of these pose huge risks to brands. Imitation websites trick consumers into thinking that theirs is the official page for the company, and then sell counterfeit products to the consumers, while typosquatters take advantage of common spelling and typing errors and buy up trademark-infringing pages to steal web traffic from authentic brands.
Check out our article on rogue websites and cybersquatting, in which we go into further detail about the ways rogue websites work, and on the solutions available to businesses suffering from these issues.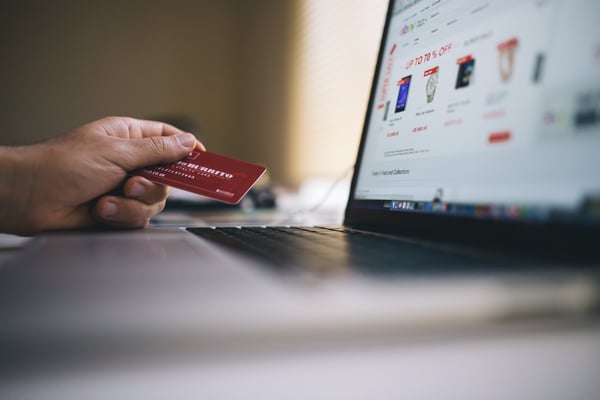 Photo by Negative Space at Pexels
The best way to prevent rogue websites, especially typosquatters, from appearing and threatening your brand is to buy up variations of your domain name. If your website is traffic-rich, and a valuable piece of internet real estate, then rogue websites will appear at commonly-accessed variations of your authentic website. Beating cybersquatters to the punch will hugely impact their ability to make money from your brand. The article linked above also details the recommended steps to take for removing rogue websites that have already set themselves up.
Ecommerce platform relationships
Ecommerce websites have had huge issues controlling the counterfeits on their platform since the sites were first set up. In recent years, the platforms have made concerted efforts to fight against the criminal behaviour. Amazon created the Amazon Brand Registry and eBay launched their VeRO program, both of which are aimed having brand owners register their intellectual property on the respective sites, and then use this proof of IP ownership to confidently report and remove infringing product listings. Meanwhile, the Alibaba Anti-Counterfeiting Alliance was set up to allow major companies to work together to fight counterfeiting online.
However, ecommerce platforms won't be able to help if IP isn't registered. As stated above, any brand that wants to protect intellectual property must first have it formally registered.
Having a good working relationship with these platforms, as well as a certain level of trust, will allow IP owners to quickly and effectively remove any counterfeits found on the platforms. For platform-specific guides to reporting counterfeits online, check the list below:
Brand protection services
Brand protection services, dedicate themselves to defending brands' intellectual property online. Specially-designed software scours ecommerce sites, social media and rogue websites to find counterfeit products and other examples of IP infringements.
Many modern brand protection solutions use a combination of analysts and technology to ensure brands' designs and trademarks are protected online. These products continue to grow in sophistication; those at the cutting edge of the sector use machine-learning technology and image-recognition features to remain one step ahead of potential IP infringers. As ecommerce continues to boom and replace traditional shopping, these forms of technology-based brand protection will become a necessity for any brand looking to maintain its competitive edge in the global market.
If you are concerned that illegal copies of your IP-protected work are already available online, don't hesitate to get in contact with us at info@redpoints.com for a free consultation.