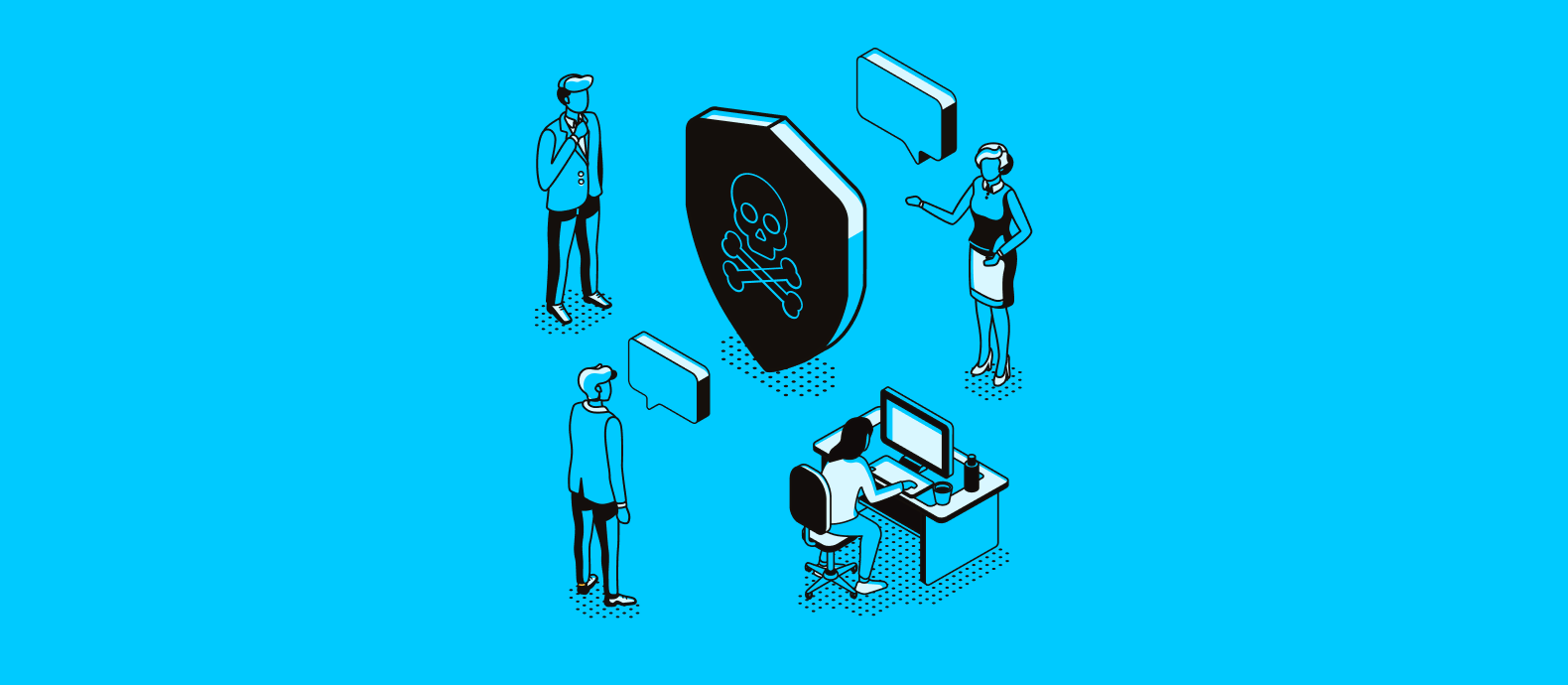 As digital transformation keeps accelerating in light of COVID-19, consumers are shifting to online and digital solutions instead of relying on traditional shopping methods. Since the start of the pandemic, the U.S. & Canadian online retail orders have increased 146% year-over-year growth as of mid-April. However, bad actors are also adapting fast to the new normal. Recent data shows brands have seen a 41% rise in cybercrime during Covid-19.
In this unprecedented time, it's more urgent than ever for brands to have their online presence under control. Although this can be challenging, this is not something they have to do alone. Brands can protect themselves by building strong relationships with online marketplaces.
Daniel Shapiro, VP of Brand Relationships at Red Points, and Maral Behnam-Garcia, Director, Brand Protection & Intellectual Property at Wish.com have recently joined forces in a webinar hosted by World Trademark Review to discuss this very topic. The webinar provided insights on how brands and marketplaces can team up in the post-COVID-19 era to mitigate the rise of IP infringements.
"We share a common goal, we want bad actors and bad listings to disappear as much as you do, so treat us as a valuable partner, communicate or work with us " Maral Behnam-Garcia Director, Brand Protection & Intellectual Property at Wish.com
In the post-COVID19 era, building strong relationships with platforms is critical to successfully combat bad actors. Brands can benefit from these relationships from both a reputational and economic standpoint.
Summary:
What does ecommerce look like in the post-COVID-19 era
Actions brands can take on Wish.com to protect their IP
Best practice to build a successful relationship with marketplaces
What does ecommerce look like in the post-COVID-10 era
Consumers are now more comfortable purchasing online than ever. Overall, 58% of brands say their ecommerce revenue has increased during COVID-19. As a result, many brands are diversifying sales channels to overcome Covid-19 and opening shops on new marketplaces. Online platforms are seizing the opportunity too by launching brand new features. One notable example is the introduction of Facebook Shops, a new feature which aims to support small businesses selling online
However, the new wave of ecommerce platforms has also resulted in a surge of bad actors . The FBI says cybercrime went up 4x during COVID19. Data from Red Points' report, The Day After COVID-19, shows that 50.8% of the brands who have experienced attacks by cyber criminals have seen damage to their reputation.
Taking into account the negative impact cybercrime might cause to a brand, it comes as no surprise that cybersecurity & privacy are the number 1 measures brands are predicted to invest in in the future.
Although brands might not be fully aware of the impact of counterfeits on their reputation research shows that consumers who have had negative experiences using fake products usually link their dissatisfaction to the original brand, and end up leaving negative comments to the real brand. Meanwhile, ⅔ of shoppers look at online reviews before purchasing products online and 40% say they won't use a business with negative reviews.
The 3 main impact of counterfeits are as follows:
Profit loss: fall in sales as illegal products divert business.
Harmed partners: cheap fake products create unfair competition for authorized distributors.
Brand reputation: distorted user perception and health risks to consumers.
Actions brands can take to protect their IP on Wish.com
Wish.com is the leading mobile ecommerce platform in the US and EU. It is also the most affordable, convenient, and effective mobile shopping mall in the world. Like many other top marketplaces, it has also been targeted by bad actors.
"Counterfeiting harms the reputation of marketplaces by reducing consumer confidence and can potentially turn users away from using the platform." says Maral Behnam Garcia, Director, Brand Protection & Intellectual Property at Wish.com.
Wish.com has a zero tolerance policy against the listings and products that violate sellers´ IP rights, as well as the promotion of any counterfeit products.
Thanks to its dedicated team of experts in charge of removing problematic products listings from the platform, Wish.com offers many ways to support brands to protect their rights.
Here's a list of some of the options available:
Brand Partner Program: Wish.com's Brand Partner Program is an online portal for brand owners to easily monitor and enforce their rights on Wish.com. This allows an easy reporting mechanism to report problematic listings for review or removal. Brand owners can also allow service providers or legal representatives to create an account and act on their behalf.
To fill out the takedown request forms, all that's required is the product URL, brands can also leave comments to share details of their request. Once submitted, you can view the takedown request along with the details of the product listings.
Online web form: the online web form is not only limited to reporting trademarks or counterfeits, but also DMCA notices and copyright violations. In addition, brands may report rights of publicity claim, patents or even EU community design violations.
Contact Email: sellers can also contact the platform directly for any request via brand-protection@wish.com.
Best practices to build a successful relationship with marketplaces
"Counterfeiting hurts the platform as much as it harms brand reputation and the consumer experience." says Maral Behnam Garcia, Director, Brand Protection & Intellectual Property at Wish.com, she also provided 4 best practices on how to build a successful relationship with marketplaces.

1. Don't wait until it's too late


Ensure your brand is protected at the very beginning, seek registration or the appropriate IP rights, it will help platforms and any other authorities to support the removal on the platform.

2. Police & monitor your IP


The misconception is that all marketplaces are aware of the counterfeited brands on their platforms, but that is not quite right. It's barely possible for the marketplaces to know without brands coming to them and reporting the bad listings.

3. Ensure you provide all IP documentation/registrations


Marketplaces cannot act on unregistered rights. Therefore, it's imperative that all documentation, authorizations or any other distinguishing factors are provided along with the submission.

4. Work and communicate with marketplaces

The more brands are reporting bad actors to marketplaces, the more it's gonna negatively affect their account, and essentially kick them out of the platform. By communicating actively with marketplaces, brands are more likely to take down bad product listings as soon as possible. Thus, brands and marketplaces should ultimately be looking to work together to ensure good reputation for both sides.
Conclusion
While combating counterfeiters can be tough, partnering with marketplaces is the best opportunity to zero in on bad actors. Leveraging technology and marketplaces' anti-counterfeiting programs can add ease to the burden for brands. It's also really important that brands stay vigilant and help expose illegitimate product listings so marketplaces can take action immediately.