The owners of internet star Grumpy Cat are taking a Californian coffee company to court for copyright infringement. TorrentFreak reported that the owners are requesting a federal court to issue a $600,000 judgment against the coffee company. They are also seeking further damages for breach of trademark and a complete ban on the unauthorised selling of Grumpy Cat products.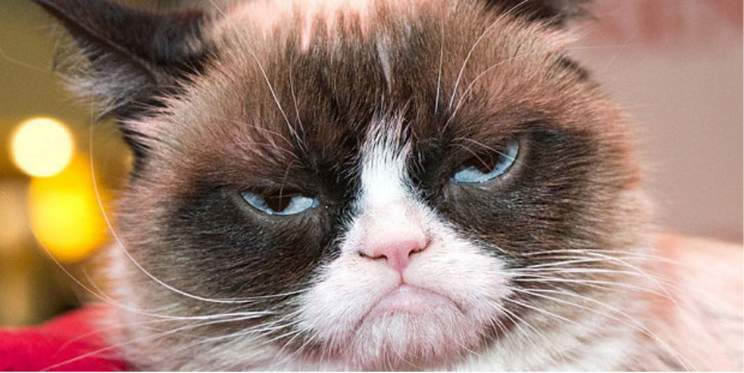 (Image from nzherald)
The internet is the most powerful communication tool humanity has ever created and as we know, its primary function is the production and dissemination of cat memes. Grumpy Cat has a very distinct facial expression that the owners have capitalised on, creating a million dollar company, where merchandising is a major revenue source.


Infringement of Grumpy Cat copyright and trademark
The company, Grumpy Cat LLC, licensed the trademark to Grenade Beverages, in order to sell a branded ice coffee, the "Grumppuccino". However the business relationship began to disintegrate when Grenade Beverages began to produce and sell other Grumpy Cat products, created social media accounts and websites domains under the name Grumpy Cat.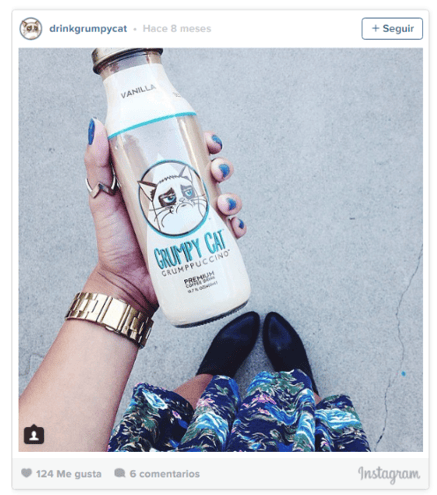 Grumpy Cat LLC said this was in breach of the original conditions of the trademark license. Grumpy Cat LLC took the company to court last year demanding a stop to the infringement of their associated copyright and trademarks. However Grenade Beverages failed to respond. The new motion reads:

"Not only was the Infringing Product never approved by Plaintiff under the License Agreement, but the packaging and marketing materials for the Infringing Product, as depicted in the example below, primarily and exclusively incorporate Plaintiff's exclusive intellectual property, including the Grumpy Cat Copyrights and the Grumpy Cat Trademarks,"
Conclusion

The coffee producers have removed the social media accounts and website, however Grumpy Cat LLC is not so easily pleased and have continued seeking statutory damages for the copyright claims, requesting that $600,000 be awarded to the them. However defendants Paul and Nick Stanford, who are affiliated with Grenade Beverages, have submitted a counterclaim requesting the affirmation that they are in fact the rightful owners of Grump Cat Coffee related products. While this raises important questions about trademarks and the use of image most of us will be waiting on more court based grumpy cat memes.