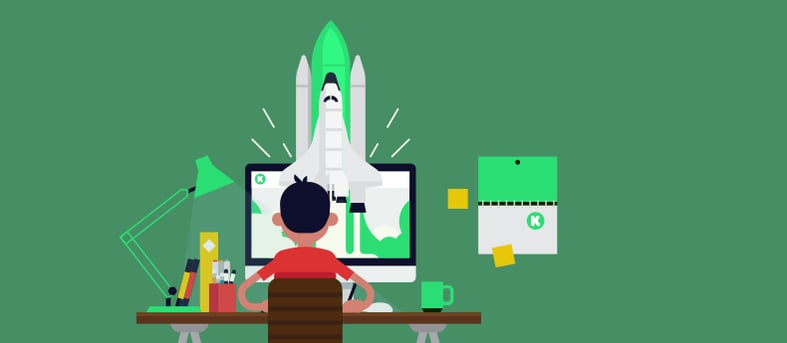 Food Huggers combine the very essence of simple, but effective design that improves lives. But this Kickstarter success story was plagued by illegal copies from day one.
Necessity is the mother of all invention as the saying goes and Food Huggers could not be a better example of this in action. Food Huggers' founders, Michelle and Adrienne set out to cut down food waste and reduce the use of aluminium foil and plastic wrap. To do this, they knew they would have to create a simple, cheap and beautiful product people would want to use. So, the Food Hugger was born. The small, easy-to-clean silicone covers allow people to seal vegetables that have been cut and keep them fresh. The product is quicker than fiddling with wraps and, unlike aluminium foil, it does not clutter your fridge multitude of mystery silver parcels.
From Kickstarter hopes to replica disaster
The product is the brainchild of Michelle Ivankovic and Adrienne McNicholas, who combined their respective skills in design and marketing to create the product. To realize their product idea, they turned to Kickstarter and were met with thousands of enthusiastic micro-investors. Despite raising more than $184,000 from 5,000+ supporters, their venture hit a big problem very quickly.
Before the product had fully completed their Kickstarter campaign, the producers began to find illegal design replicas and counterfeits online. Initially, they believed the problem was large but contained to Alibaba and its associated ecommerce site in China. However, these copies soon began to find their way to European and American sites like Amazon and eBay.
How Food Huggers resolved their replica issue
Initially, the Food Huggers team turned to traditional legal solutions, with a view to claiming for damages. However, they soon discovered that the continued cost of sending endless cease and desist letters and following these up with litigatory legal proceeding would be astronomical. They soon came to realise that this type of protection was slow, ineffective and unsustainable. The Food Huggers team knew that litigating against those who made counterfeits would be a long and costly endeavour and that while they would probably win the court case, it would be unlikely that they would see any of the money they would potentially be awarded in damages.
Food Huggers turned to Red Points' brand protection in an attempt to resolve their problems. The knew that as there brand was new it was particularly vulnerable to imitations and they needed to act fast. Red Points' technology was able to detect and remove over 2,000 incidents of intellectual property infringements in the first two months alone.