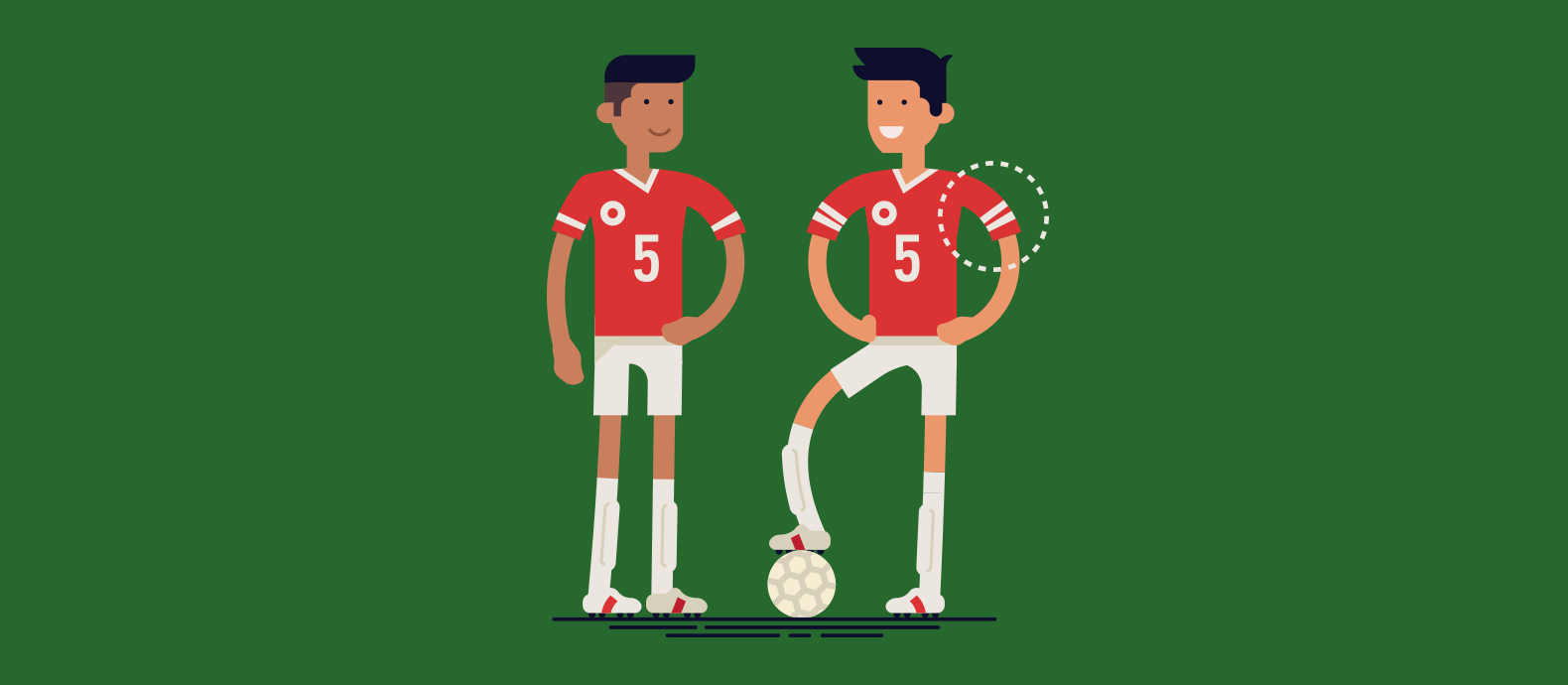 New Red Points research has drawn damning conclusions on the pervasiveness and quality of counterfeit products entering the football jersey market.
Fake football jerseys everywhere
The number of detections made by Red Points has more than doubled year on year since monitoring began in 2015, from over 58,000 in 2015 to a whopping 252,000 in 2017. For anyone with an interest in the counterfeiting industry, this shouldn't come as much of a surprise, however, considering the rapid expansion of the entire industry in recent years. The economic value of counterfeiting sat at around US$461 billion in 2013, and counterfeiting value is predicted to skyrocket to US$2.3 trillion by 2022.
Counterfeiters shift platforms
Social media has quickly become the favoured channel for counterfeiters in recent years, and Red Points' study shows this is no clearer anywhere than within football jerseys. Counterfeits detected by Red Points on AliExpress sat at 26.5% in 2015, and has shrunk to 5.4% in 2017, while infringements on Facebook jumped from 2.2% in 2015 to a colossal 46.3% in 2017. There are a number of reasons for this rapid shift in strategy from counterfeiters.
Note: Detections from Amazon were intentionally omitted due to certain client restrictions
Improved policing on platforms
Many reputable ecommerce sites have greatly improved their protections for intellectual property on their platforms. Alibaba has created a number of programs since 2015 to improve the removal of illegal listings once detected, and eBay and Amazon have also launched similar initiatives. eBay started VeRO and Amazon also launched their Amazon Brand Registry program in recent years.
Diversification of counterfeiting strategy
These results are not necessarily indicative of counterfeiters simply leaving one sales channel for another, but rather diversification of their sales strategies and exploring new possibilities. The research suggests two reasons for the expanded presence. As well as the clearly larger user base of social media compared to ecommerce websites, social media platforms have effective targeting and segmenting tools, which counterfeiters can use to target consumers much more accurately.
Furthermore, social media allows individuals selling a small amount (10-50) of counterfeits, which has been shown as a common practise from Red Points' research. Setting up an entire ecommerce page for such a small operation makes little sense, but taking advantage of social media is much more time- and work-efficient.
Consumer demands of football jerseys
A second Red Points study (surveying men aged 18-44) on the topic found almost 90% of study respondents are unwilling to spend the full RRP of the jerseys, and many (38%) respondents admitted to having purchased a fake football shirt in the past. Considering how talented counterfeiters can be at masquerading their goods as authentic, that figure is likely to be considerably higher in reality.

Growing success of counterfeits
In another question, the same respondents acknowledged that purchasing fake football jerseys contributes to social issues such as unethical labour markets and organised crime. If consumers are aware of the surrounding problems caused by counterfeiting, why do they continue to buy the goods? It could be that the ever-improving production quality of counterfeit products, coupled with the discounted price they're offered at, offers football fans a deal that is simply too good to refuse. It's a deal that authentic brands, who are tasked with actually designing the products, find almost impossible to match.
High-quality fake football jerseys
Red Points got hold of a number of authentic football jerseys prior to the world cup, as well as their illegal counterparts. Looking at the images of fake and real jerseys below, can you identify which is which?
2018 World Cup Brazil Jerseys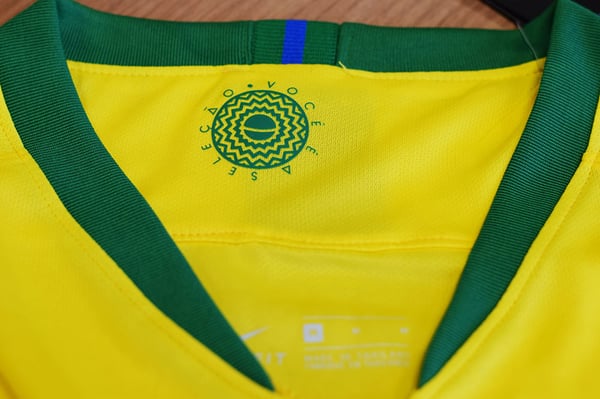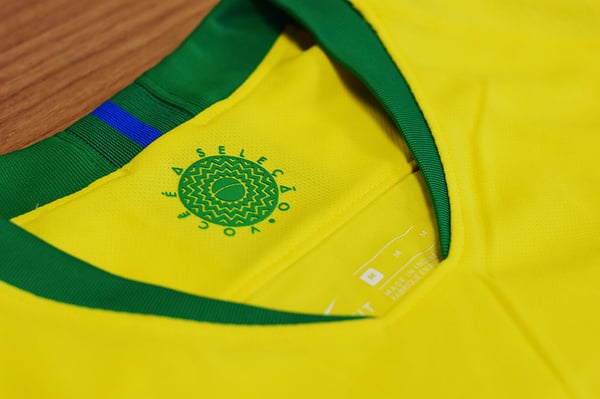 2018 WORLD CUP England JERSEYS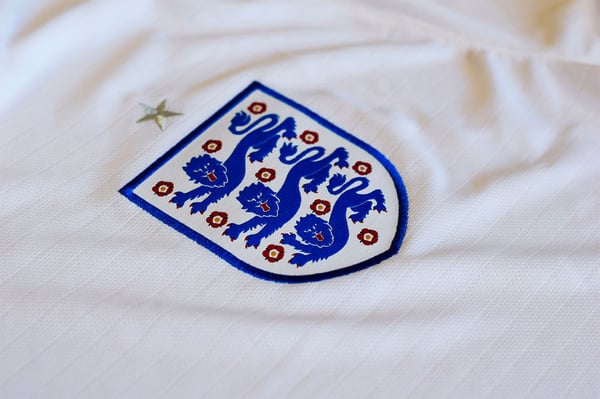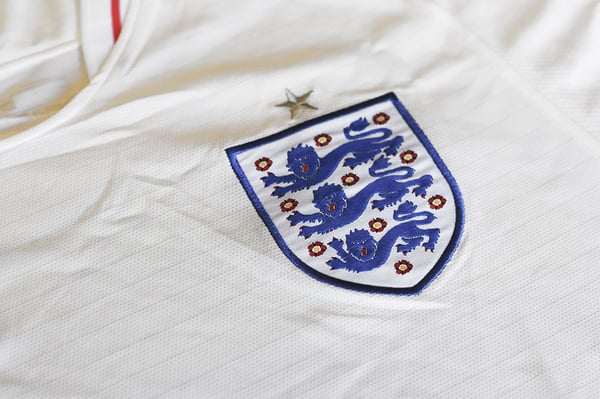 2018 WORLD CUP Spain JERSEYS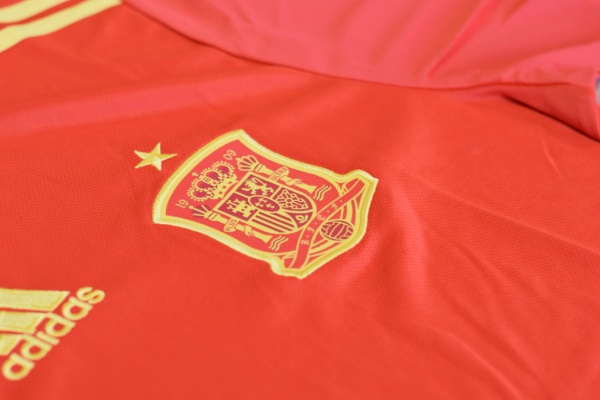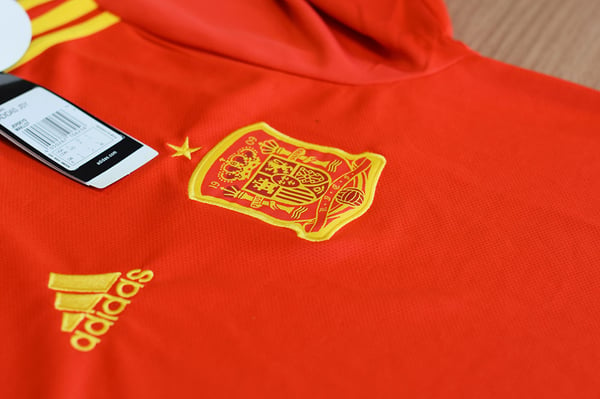 Many readers will be able to spot certain differences between the pairs of images above. The problem is knowing what the differences really mean. That is, what are the real signs that identify these products as real or fake? The emblem on the Brazil shirts is rotated, for example. But would even hardcore fans of the Brazilian team be able to confidently say which of the designs is authentic and which is not?
Have you had a guess? If you identified the first Brazil jersey image, the second England jersey image and the second Spain jersey image as the counterfeits, then congratulations! The fast majority of football fans are less eagle-eyed than you.
However, questions remain: if you see these jerseys in a shop, or listed for sale online, without an jersey laid next to it to make a comparison, would you be able to confidently say if it's real or fake? If a consumer can wear a knockoff jersey and fool people walking past them, does it matter at all to them that it's counterfeit? We know many shoppers won't be able to resist high-quality, low-priced shirts, so it is up to brands to ensure that unethical and illegal products aren't offered on the market.