From fine Spanish wines to prestigious French Champagnes and world-famous Scotch labels, alcoholic beverages contribute massively to the European economy. But the market for fake wine and whiskey is also a lucrative business, causing legitimate manufacturers to lose both revenue and jobs, as well as producing counterfeit products which could seriously harm consumers.
A report released from 2016 estimates that counterfeit wine and spirits costs the EU economy €3 billion a year. According to the European Union Intellectual Property Office (EUIPO) who published the report, counterfeit alcohol is responsible for €1.2 billion in lost revenues and taxes to the EU member states. Additionally these counterfeits are costing thousands of jobs each year in legitimate manufacturing, agriculture and the food and beverage industry. The EUIPO report concluded:
"If the knock-on effects on other industries and on government revenue are added, when both the direct and indirect effects are considered, counterfeiting in this sector causes approximately €3 billion of lost sales to the EU economy, which in turns leads to employment losses of about 23,400 jobs."
The impact of the counterfeit alcohol industry is being felt hardest in countries like Italy and Spain which are amongst the top three wine producers of Europe but where unemployment is extremely high and the counterfeit alcohol industry is starving them of potential jobs.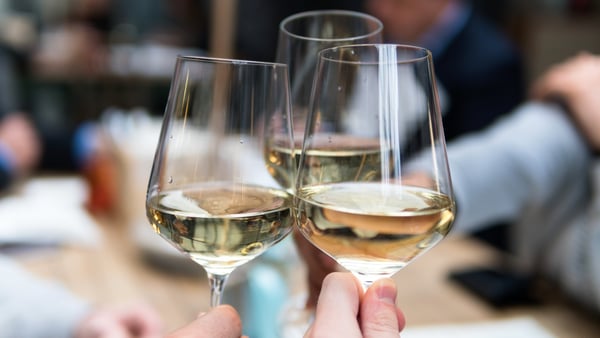 Photo by Matthieu Joannon
The international demand for fine wines and famous brands from Europe is driving the production of fakes, particularly in emerging markets such as India or China. Increasing wealth has allowed China to become one of the biggest buyers of European wine - 275 million litres of EU wine were exported to China in 2012. As China has developed a taste for imported wines there has been a surge in counterfeits, normally imitating the most expensive and prestigious brands. Estimates by Brown-Forman, the company that makes Jack Daniel's, suggest that around 30% of alcohol in China is fake.
The whisky industry has also been hit hard by counterfeits. Worth £4 billion to the Scottish economy alone, whisky has become susceptible to fake or 'adulterated' whiskies which are relatively easy to produce and difficult to detect. 'Scotch whisky' requires the spirit to be distilled by specific and traditional methods containing at least 40% alcohol volume and normally taking somewhere in the region of ten years to produce. However the demand for premium Scotch whisky throughout Europe, in the US and in emerging economies such as India - which is one of the fastest-growing Scotch import markets - have provided counterfeiters with the opportunity to produce similar products at a reduced time and cost.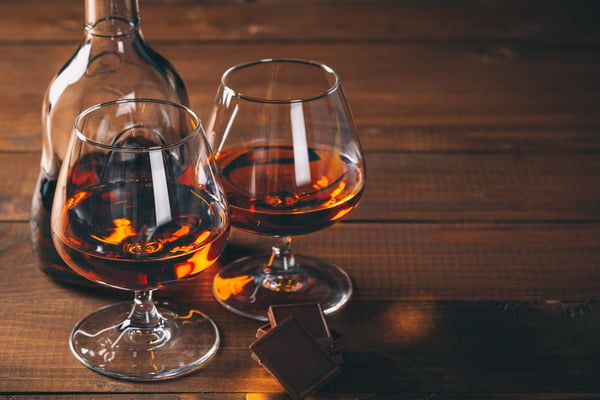 Photo by Socialmediasl444
With big name brands like Chivas Regal and Johnnie Walker Black Label now amongst the most counterfeited whiskies in the world, the Scottish Whisky Association (SWA) has its work cut out for it. The team of lawyers have up to 70 cases going on at any one time and bring civil action against generic fakes, claiming to be or imitating genuine Scottish whiskies.
Most counterfeit alcohol involves refilling high-end bottles from recognised brands with cheaper alcohol but it can also include home-made brews or watered down products with the addition of extra ingredients. With absolutely no regulation, counterfeit alcohol poses serious health risks to consumers. Speaking to The Guardian, Dr Bernhard Schwartlander of the World Health Organisation said:
"Where counterfeit alcohol is made from poor-quality ingredients or toxic industrial chemicals, consuming it could lead to serious acute illness or worse in the short term, and potentially a host of medium- and longer-term health problems."
After numerous reports of illnesses caused by fake alcohol sold across the UK last year, Drinkaware Trust has issued warnings and advice to help consumers spot counterfeit and potentially dangerous alcohol.
These counterfeit alcohols are also extremely damaging to the brand reputation of the wine and whisky manufacturers. In February this year, Italian police found over 9.000 bottles of fake Moët & Chandon in Padova making it one of the largest seizures of counterfeit champagne in Europe. Along with the 40,000 fake Moët & Chandon labels which were also discovered, the counterfeiters could have been looking to earn around €1.8 million from their counterfeit goods. The raid alerted groups such as the Comité Champagne of France, which was established to protect the name "Champagne" against counterfeit and misuse, of the global challenge the industry faces in tackling counterfeit alcohol and protecting European wine and whisky brands.
Counterfeit groups are growing more sophisticated and beginning to eradicicate the usual telltale signs of a fake product, such as spelling errors or poor label prints. European drinks have deep cultural heritage and this puts them at high risk of counterfeiting.