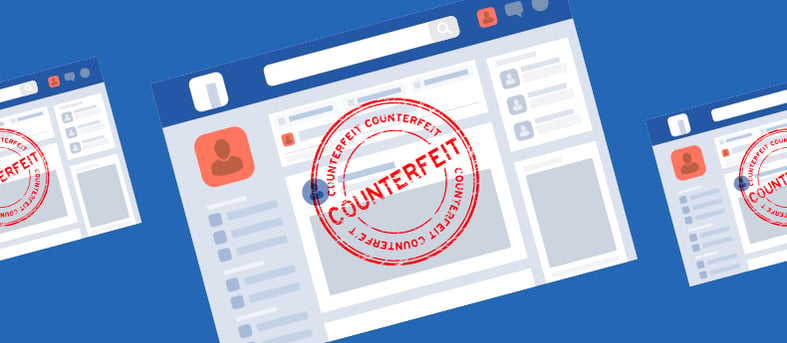 In response to increased policing on ecommerce, have counterfeiters moved their focus to Facebook as a sales channel?
As brand protection specialists, Red Points is always monitoring any changes to the counterfeiting landscape. Over the past 3 years, our analysts have noticed a steady increase in the number of infringements on Facebook, Instagram, and other social media sites. This evidence has been further supported by the release of Facebook's IP infringement reporting statistics, which were recently made public.


The growing problem of counterfeits on Facebook
Facebook has made a conscious effort to strengthen their IP protection on the platform. Within Facebook's Statement of Rights and Responsibilities and their Community Standards, it is clear that posts which infringe on third parties' intellectual property are strictly prohibited. Instagram's Terms of Use also prohibits IP infringing posts.
However despite these clear regulations Facebook and its partner app, Instagram has seen a significant rise in the number of individuals posting adverts, in an attempt to sell counterfeit items. This trend has been noted by brand protection specialists for the past 3 years. However, the problem appears to be gathering pace.

Joan Porta, head of brand protection at Red Points stated: "Social media has become a real hotbed of counterfeit activity in recent years. The adverts are usually for small-scale orders but are increasingly well targeted at customers."

Facebook's figures for the first 6 months show a steady increase in the number of counterfeit and trademark claims made against posts, pages and users on the site.
Trademark reports 2017


Counterfeit Reports 2017


Instagram is also seeing growth in counterfeits
Instagram has the largest growth in the number of reports for both counterfeits and trademark; the number of counterfeits reported on Instagram increased by 60% in the 6 month period. However, a recent study conducted by Red Points found explosive growth in the sale of counterfeit sports products on Facebook. Many in the brand protection industry have started to recognise that the traditional ecommerce sites are no longer their only concern. The exact cause of this is not clear, however industry professionals believe there are a number of influencing factors.
Laura Urquizu, CEO of Red Points, said: "One of the principal causes for the increase of counterfeits on social media is the improved removal tools on large ecommerce sites, resulting in counterfeiters varying their tactics. In addition, we've observed that adverts and posts selling counterfeits are increasingly well branded and better aimed at audiences. Thus, the large audiences and targeting tools available on social media channels have undoubtedly drawn counterfeiters to social media. This should serve as a red flag to brand owners that counterfeiters are growing more sophisticated in their sales techniques; brands need to take action quickly to defend their assets online."


Conclusion
It's clear that Facebook has improved their reporting and removal tools. Also, the social media giant has continued to invest in other helpful products such as their rights manager tool, which helps owners of video content police their site and also Facebook have made use of using third-party services like Audible Magic to help rights owners. However, as the numbers of uploads continue to increase brand protection technology, providers will continue to play an important part in protecting the creativity and rights of brands.