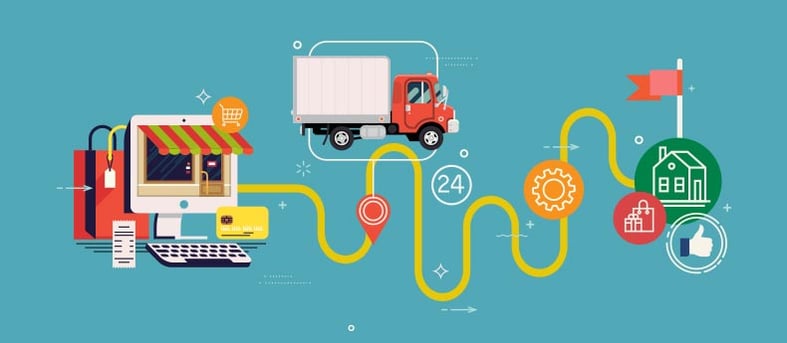 Alibaba's sales jump 56% after record-breaking Singles Day and Amazon's revenues triple but at what cost to IP owners?
Another successful year for ecommerce
It has been another landmark year for ecommerce sites, with Alibaba's revenues rising to $13.2bn from $8.53bn in the previous year, and the company's CEO, Jack Ma has raised revenue expectations for 2018. The ecommerce giant is now one of the world's most valuable companies, with share prices jumping in value to almost double their worth between 2016 and 2017.
Similarly, Amazon has had another record-breaking year; taking its revenue to $177.9bn, a 31% rise on last year. Amazon leads the way in terms of platform innovation, with its hugely successful prime subscription option, whos customers are providing the bulk of Amazon's revenue. Prime subscription sign-ups have continued on an upward trend as well.
Alibaba is still having trouble with fakes
However, the upward growth of both of these tech giants, has not changed the fact that IP owners continue to see multiple incidents of counterfeits and IP infringing items on these sites.
Jack Ma took an extremely strong stance in March of 2017, stating that counterfeiters should receive prison sentences for their crimes.
Posted on China's Twitter (Weibo), he wrote:
"If, for example, we imposed a seven-day prison sentence for every fake product sold, the world would look very different both in terms of intellectual property enforcement and food and drug safety, as well as our ability to foster innovation,"
However, despite his strong stance and company's efforts to develop anti-counterfeit procedures and tools, Alibaba's Taobao was placed on the list of notorious markets by the US. Office of Trade Representatives again in 2018.
Red Points' own data suggest that removals from Alibaba's Taobao have remained almost constant from 2016 to 2017. For example, in a recent Red Points' report about the company's brand protection of major football clubs, Red Points found 24,175 incidents of likely IP infringements on Taobao in 2016, and this figure rose slightly to 24,992 in 2017. This data has been echoed by brands, who hear lots of strong words from the shopping platform but fail to see results.
The problem of counterfeits is not isolated to Alibaba. A series of news reports has continued to draw attention to Amazon's issue with counterfeits. For example, there are almost weekly articles about domestic police who crack down on traders found guilty of selling fake goods through the Amazon.
Amazon's counterfeit problems persist
The most pressing issue for Amazon is that brands remain unhappy. Birkenstock is still their biggest brand to leave their site, but even smaller brands are starting to make a lot more noise. Recently the relatively small brand, Fuse Chicken has announced it is taking legal action against Amazon due to counterfeit charger cables sold on the site.
The cables were shipped through Amazon Vendor Express, and despite the company informing Amazon that they believed that some of the stock they held was fake, the brand did not receive sufficient response.
Ultimately, the Fuse Chicken claim that Amazon failed to explain why they continued to sell counterfeit products despite knowing of unlawful activity. Forbes report that Fuse Chicken has already spent in excess of $200,000 on legal proceedings.
Brands pick up the bill
This case brings home the issue, as ecommerce giants continue to see revenues rise and their profit expectations grow, their failure to deal with counterfeits ultimately leaves brands picking up the bill. This constant threat of counterfeits has led many brands to contract external solutions with brand protection technology, like Red Points.
Laura Urquizu, CEO of Red Points explains:
"Ecommerce sites have become an almost integral part of our day-to-day lives, and they provide excellent services. That said, brands are under a level of pressure from counterfeiters and copycats that has never existed before, and the problem runs deeper than ecommerce alone. Brands need to invest in protection solutions, primarily for their designs and reputation, but also for their customers, distributors and partners. The speed at which counterfeiters can copy products and market them across digital channels is disquieting. The response to this should be a quick tech-solution, manual services are no longer a viable option"
It remains to be seen if these ecommerce titans will be able to strike any meaningful blow against counterfeiters. However, as the competition for low prices maintains its intense, counterfeiters will likely remain a threat to brands on ecommerce sites for the foreseeable future.