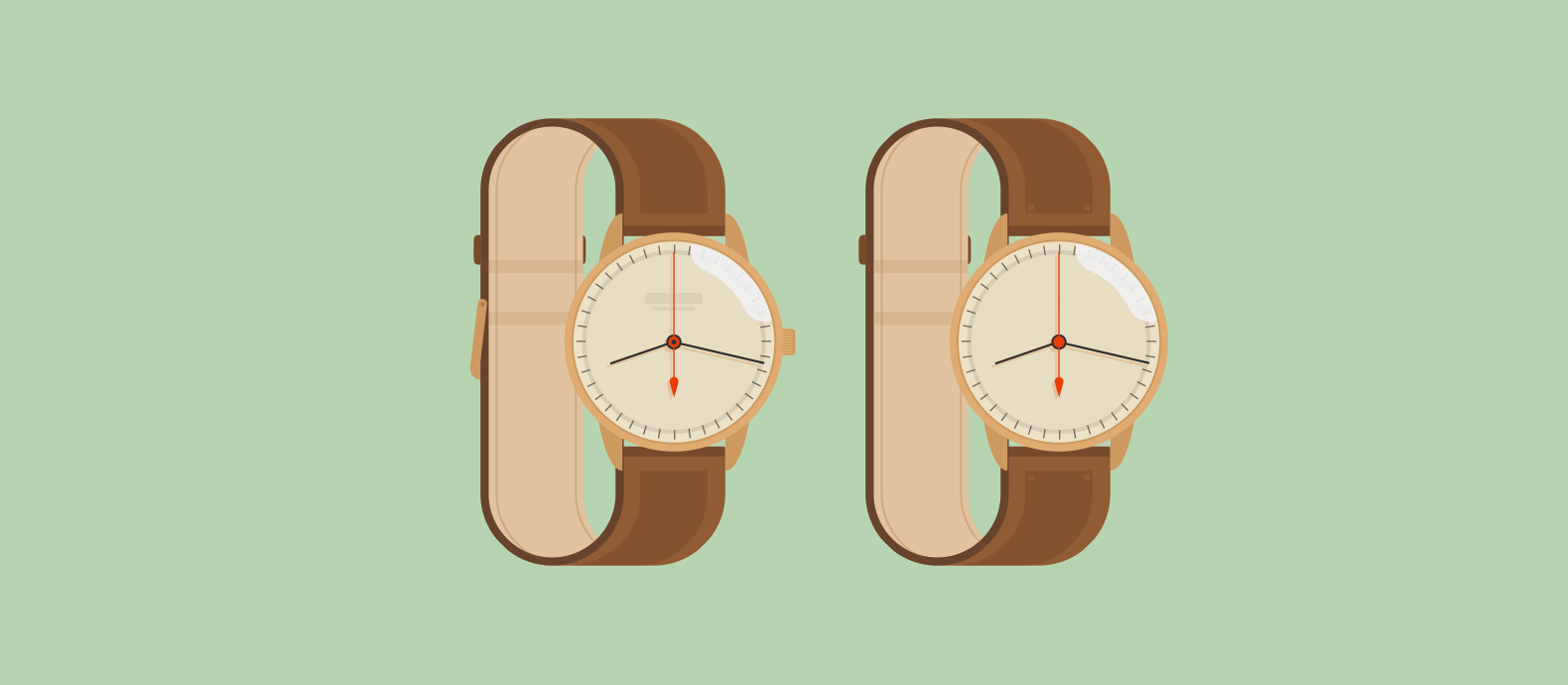 This article examines the key findings of the the market research conducted into the counterfeit watch industry and sheds some insight into the realities of selling counterfeit watches online.
There is one fact about replica watches which you may not have known:
The sale of counterfeits is illegal and you could even be prosecuted if you're found to be in possession of a counterfeit.
In some parts of the world, it is a crime to be in possession of fake watches, which may result in you having to pay a fine, or worse, serve a jail sentence. For many of us we will have come across luxury replica watches while on holiday or travelling, and we may have even been tempted to buy one. After all, who's going to know if that Rolex or Tag watch you're sporting is a knockoff when a 'super fake' is almost identical in both design and mechanical movement, rendering the counterfeit difficult to identify for even the most savvy of experts. Unsurprisingly, many of these counterfeits have ended up online, growing at an exponential rate in combination with the boom in ecommerce. Paul Hewitt, a trending German brand that produces a range of nautical-themed watches, had enjoyed huge success, but unfortunately this was also met with a marked increase in counterfeit versions of the brand being sold online, jeopardising Paul Hewitt's reputation. This case study is one of the many examples of watch brands which has seen their online sales revenue suffer at the hands of counterfeit watch retailers and more so now than ever, where it's become almost impossible to identify a super fake counterfeit watch from just a photo.
Confidence identifying a fake is based on false beliefs
Red Points has recently conducted market research into consumers' experience and behaviour when buying a watch online. The research indicated that the quality of the product photos used for a listing was one of the key factors leading consumers into believing they're buying a genuine watch online. Initially, about three-quarters of those surveyed had some degree of confidence that they could spot a counterfeit watch. However, after comparing photos of real and fake watches currently on sale online, respondents' overall confidence levels plunged. More specifically, when respondents were asked how confident they were in their ability to identify a fake watch, 27 percent said they were not confident. However, after viewing photos of real and fake watches currently on sale online, that figure jumped to 42.5 percent indicating that confidence is based on a false idea of what a counterfeit watch looks like.
Can you spot the fake?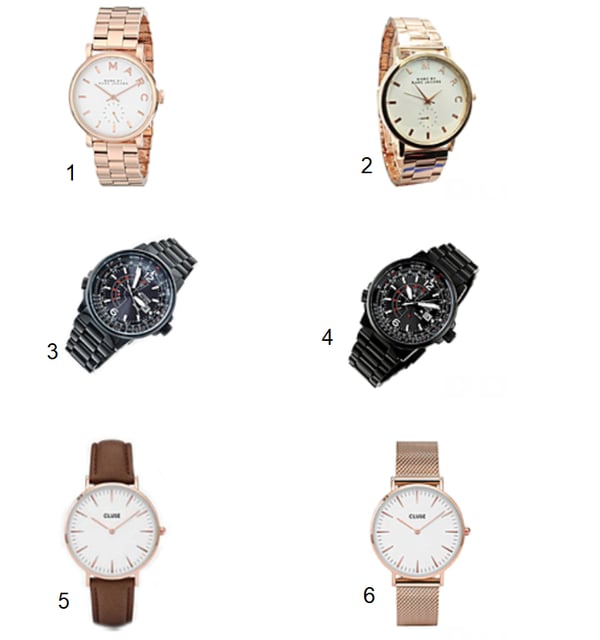 If you answered numbers 1, 3 and 6, you would have been wrong! From the above test you can see that it's not at all easy to identify which of the watches above are fake. For online consumers this is a worrying find, since 43.5 percent of respondents said they evaluate the trustworthiness of a product or seller by the quality of the photos used and it's very easy for counterfeiters to manipulate online listing photos. High quality photos are usually intended to help customers better evaluate products when they can't touch or see them in a store, and often imply that a merchant is more professional. However, in recent years, counterfeit watch sellers have been using it as a way to mislead consumers.
Counterfeit watch sales amount to $1.08 billion
Over the last few years the increasing importance of the digital marketplace, coupled with outdated pricing structures, has reinforced an aggressive counterfeit watch market, with fake watch sales representing $1.08 billion worth of sales annually. More worryingly, the research shows that 65 percent of those who bought a fake or replica watch online were satisfied with the product even when the quality was lower, making it a priority for watch manufacturers to take action.
When it comes to buying watches online, the report also shows that style is overwhelmingly the leading factor, with nearly half of all respondents reporting that it was the most important consideration. In fact, watches with strong brand recognition, like Rolex, figured high on the list of those who said they purchased watches online over the past three years.
Commenting on the report findings, Laura Urquizu, CEO of Red Points, said: "It's loud and clear from the report findings that buying watches is often a style-driven purchase, making watch buyers easy targets for those who use high-quality images and professional-looking websites to imitate companies with strong brand recognition. More worryingly, our findings show that over a third of watch buyers are still falling prey to counterfeiters' deceptive fake watch images when shopping online."
Meanwhile, Google (82 percent) and Amazon (84 percent) were the most popular online channels to buy watches online compared to brands' own websites with only 33.5 percent of consumers saying that they use it in their search.
Lastly, three-quarters of respondents said they would consider buying a watch via a social media post or advert, with 13 percent of participants who purchased a watch this way saying they would do it again. As consumers are increasingly using a range of platforms to purchase watches, protective strategies like monitoring social media and ecommerce sites, and using image and object recognition, are becoming necessary for watch brands to identify where consumers are being led astray.
To conclude, whenever you find yourself looking for that special Christmas gift or birthday present and you're considering buying a watch online, make sure that you buy it from a reputable retailer where you can feel assured that it won't be a replica or a fake watch. If you have any concerns about counterfeiting or brand protection, you can contact us here.