They have long been a problem in Asia, but counterfeit car parts are becoming hugely prevalent in the U.S. and Europe too. The repercussions of cheap and unchecked car parts go beyond a bad user experience or brand reputation: they can result in thousands of dollars worth of damage to cars and serious injury to users.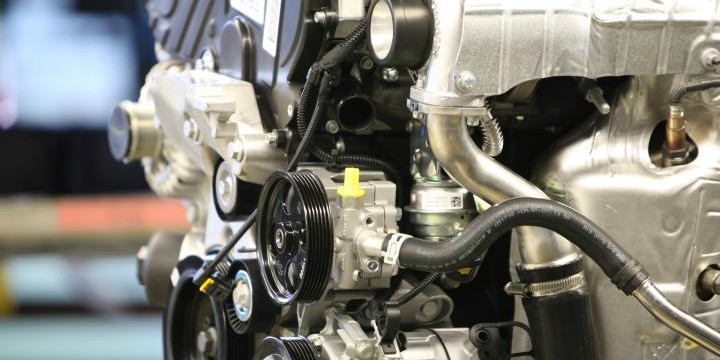 In the car industry, low quality replacement parts that illegally bear the brand name of well known manufacturers are unreliable and dangerous. According to the OCED, counterfeit versions of brake pads, hydraulic hoses, engine and chassis parts, suspension and steering components and even airbag mechanisms are among counterfeit items seized. In many cases the products have deficiencies that seriously compromise the safety of vehicles.


Who is buying these parts?
The reality is that many of us are. Car parts are complex and expensive, and the majority of people are not able to tell the difference between real and fake products. So this, combined with serious price incentives on cheaper fake parts, results in people unknowingly buying fakes or having them installed. According to the U.S. Federal Trade Commission, the counterfeit auto-part sector is valued at around $12 billion a year and approximately 80% of these fakes are found to originate in China. The U.S. Federal Trade Commission has openly warned U.S. companies about the dangers of counterfeiting and operating within China. In a recent report they stated:
"U.S. companies, whether exporting or not, should be diligent about protecting their intellectual property in China and be on the lookout for any counterfeit products for sale not only in China, but worldwide."
The report aimed to increase the level of awareness of the problem. It's clear that counterfeiting in the automotive industry is a real concern of the U.S. government, but it's also a global issue. The U.K., for example, has strong Intellectual Property protection and anti-counterfeiting laws, but still police are discovering caches of dangerous counterfeit parts.
Saudi Arabia and Asia are the areas with the most widespread problem at the moment. The Saudi government has made efforts to stem the flow of counterfeit products from entering the county, however the continued availability of counterfeit post-market parts remains a concern for both manufacturers and consumers. UAE drivers are some of the most at risk due to counterfeit car parts. This has lead to a number of high profile raids in recent years.
Australia have also felt this to be a growing problem and so have worked closely with the Chinese government, achieving a degree of success in stopping counterfeits at their source.
The fight back has taken many different forms: Hyundai U.S. famously released a shocking comparison of their air-bags versus fake ones in order to raise awareness.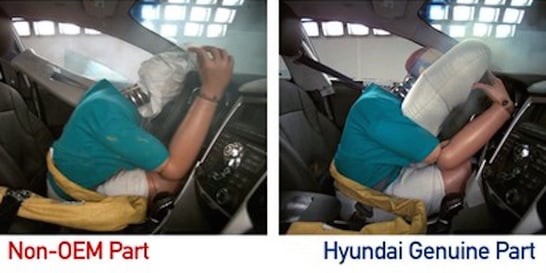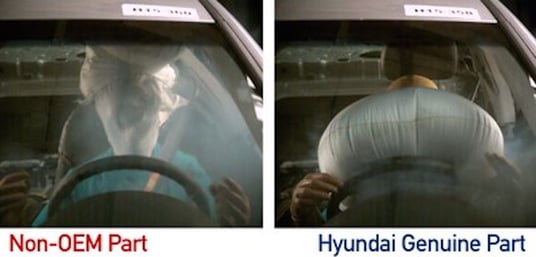 However for the vast majority of manufacturers it's a problem than is difficult to trace and even harder to stop. Luckily we at Red Points have created some pretty interesting technology of our own. Our systems won't make your car run better but we can identify counterfeits online and remove them from websites. We work with our clients to prevent purchases from ever happening; protecting consumer and manufacturer. We offer a free audit of your risk online, so you can understand the threat level of your products.