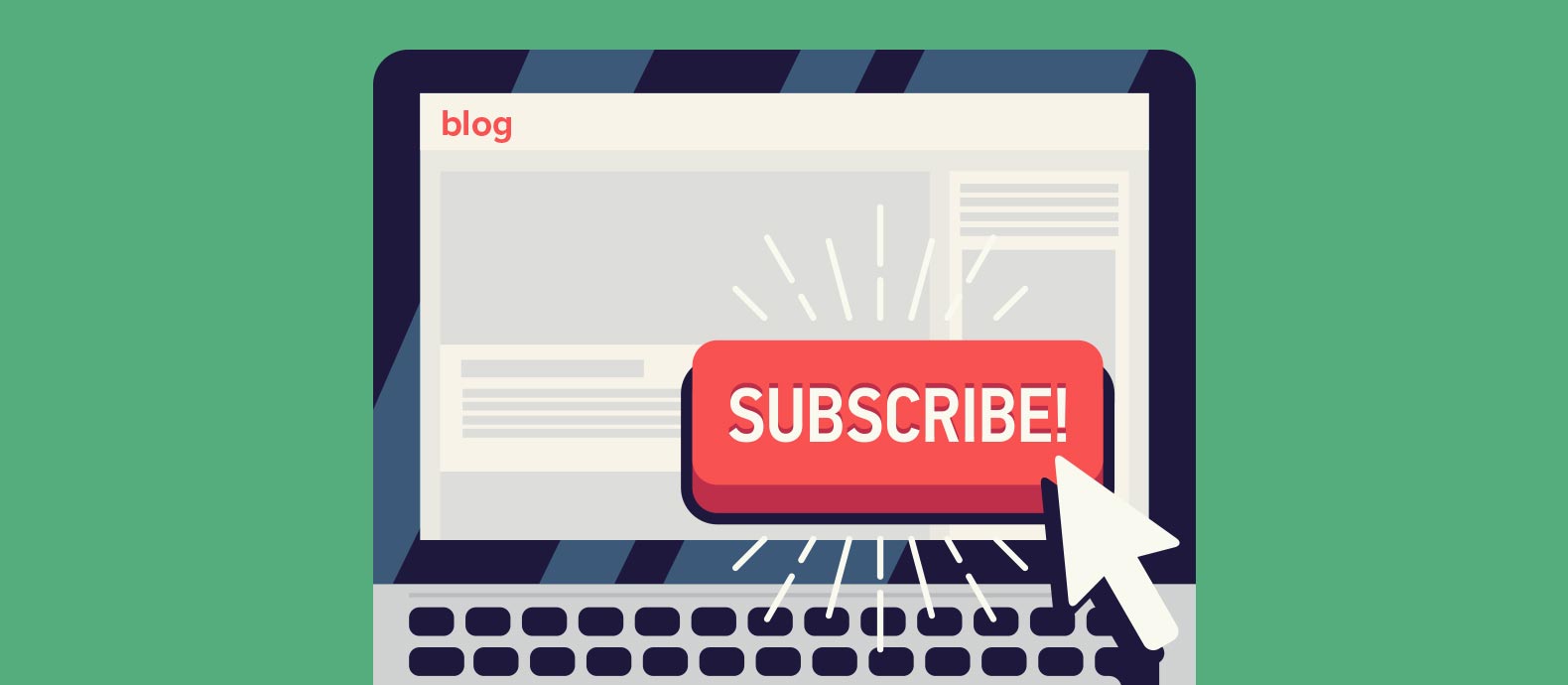 To help you stay on top of brand protection, as well as all the surrounding news, we've compiled some of the best authorities in the field.
Brand protection is a constantly evolving practice. Changes to IP laws in different geographies, different enforcement policies for different platforms, and keeping up with the latest techniques employed by counterfeiters and brand abusers can be a tough challenge. Our list holds a good variety of both in-depth legal blogs, blogs for specific industries and more light-hearted blogs.
IPWatchDog
Launched in October of 1999, IPWatchdog.com has been a trusted resource on intellectual property for tens of millions of unique visitors, and today is recognised as one of the leading sources for news, information, analysis and commentary in the patent and innovation industries.
The blog is curated and largely written by Gene Quinn, founder and CEO of IPWatchDog and widely viewed as one of the top IP strategists in the world. The site boasts a wide range of contributing writers, as well as deep, informative content from a broad range of topics within intellectual property.
TorrentFreak
TorrentFreak is a publication dedicated to bringing the latest news about copyright, privacy, and everything related to filesharing. Overall, TorrentFreak aims to take a neutral stance on these topics, though it's not written from a entirely anti-piracy standpoint, so the articles do sometimes have a undertone of sympathy towards online piracy. Having said that, any brand with copyright to protect online will find TorrentFreak to be a vital source of news.
The site's content is mostly written by Ernesto Van Der Sar and Andy Maxwell, but includes guest posts form a number of contributors, including the founder of Rickard Falkvinge, the founder of the Pirate Party.
World Trademark Review
World Trademark Review is the daily news and information service dedicated exclusively to reporting on trademark issues for in-house and private practitioners internationally. Their market-leading insight is derived from a dedicated focus on trademarks and brands, with the latest intelligence distilled into tactical guidance for commercial implementation.
Each day, WTR's experienced editorial team and extensive panel of correspondents provides in-depth coverage of emerging national and regional trends, examples of industry best practice, strategic assessments on how trademarks fit into the wider corporate function and interviews with high-profile trademark personalities.
InventRight
InventRight is a wonderful resource for inventors, product innovators and founders of startups with valuable intellectual property designs to protect. The material in the blog focuses on product licensing, and offers real, actionable advice for inventors, written with a sympathetic point of view for readers.
The blog is written by Stephen Key; the award-winning inventor and entrepreneur who has licensed more than 20 products. He is the co-founder of InventRight, a company that teaches people how to license their ideas, and author of the bestseller One Simple Idea. His experience in licensing has taught him the importance IP protection has to ensure the success of any product.
WIPO Magazine
WIPO, a self-funding agency of the United Nations, is the global forum for intellectual property services, policy, information and cooperation. The bimonthly WIPO Magazine aims to inform readers about WIPO-led activities, and to show intellectual property, creativity and innovation at work across the world.
The Fashion Law
The Fashion Law is an independent source of objective fashion law and business analysis, and serves as a community for lawyers, business executives, fashion industry insiders, and students. Lawyer Julie Zerbo is the founder and editor-in-chief of The Fashion Law, and has been cited by publications including the New York Times, the Economist and Vogue
The blog discusses counterfeiting in the fashion world, intellectual property discussions, advice for people working in fashion and reactions to industry news and events.
LawInSport
LawInSport is a knowledge hub, educational platform and global community of people working in or with an interest in sport and the law. The site produces and publishes peer-reviewed legal articles, podcasts and videos related to the legal side of sport.
The site predominantly hosts content about the legal aspects of sports in general, and doesn't have a specific slant towards intellectual property, but has a wealth of content available surrounding the topic.
IP News around the world
Keeping up with the IP news from faraway countries may only seem important for businesses from those countries. But, anyone working with distributors, retailers or other partners in these countries should have an interest in the IP happenings. Even planning to open these markets for sale hugely opens potential opportunities for counterfeiters.
China Law Blog
The China Law Blog discuss the practical aspects of Chinese law and how it impacts business there. The legal topics covered extend further than brand protection or intellectual property, but always aims to create useful information for businesses. The blog explains what works and what does not, and what businesspeople can do to use the law to their advantage. Their aim is to assist businesses already in China or planning to go into China, not to break new ground in legal theory or policy.
Content is overseen and largely written by Dan Harris, a leading and well-respected authority in Chinese business law. Harris is a co-founder of the international law firm Harris Bricken.
SpicyIP
SpicyIP is one of India's leading blogs on intellectual property and innovation law/policy. Through its independent reporting/analysis, SpicyIP is committed to fostering transparency within the Indian IP ecosystem.
Founded in 2005 by Prof. Shamnad Basheer, an IP academic and consultant, the SpicyIP team comprises a group of passionate analysts and fellows, well versed in different aspects of Indian IP law and policy. Today, it covers analytical posts on complex issues of IP and innovation law and policy, more simple, digestible posts about current IP news and changes and interactive projects such as polls and campaigns.
Afro-IP
Afro-IP is an IP blog that covers the African intellectual property law, practices and policies. It provides the reader with news, information and comments on IP law and business deals pertaining to Africa. The blog contains approachable and actionable advice for brands.
A large part of their content is written with people interested in IP law kept in mind, but is delivered in a way that is digestible for those without formal education in law. Many of the published posts have a slant towards business dealings connected to IP and brand protection, and also delivers interesting industry updates from within Africa.
IPTango
IPTango is the blog for intellectual property law and practise in Latin America. Started by Jeremy Philips, who also runs the popular IPKat, the blog has been publishing for over a decade
IPTango is focused on all things IP relating to Latin America. As such, a number of the pieces are occasionally written in Spanish, but English is used for the majority of published articles. The blog covers news, updates and opinion pieces about specific countries in Latin America, as well as pieces concerning the region overall, and hosts a directory to useful national IP webpages and important documents and legal papers.
UK IP Office
The Intellectual Property Office of the United Kingdom (IPO) is the UK's official government body responsible for intellectual property rights including patents, designs, trademarks and copyright. The organisation operates and maintains a clear and accessible intellectual property system in the UK, which encourages innovation and helps the economy and society to benefit from knowledge and ideas.
The blog provides actionable information specific to businesses in the UK, such as predicting effects of political changes, such as Brexit, as well as publishing more entertaining posts, such as their weekly updates on Dragons' Den (the British version of Shark Tank, for our American Readers). The amount of high-quality guides to intellectual property available on the site is staggering, and will provide important information for any UK brand.
Looking for even more high-quality content? Check out Feedspot's Top 100 Intellectual Property Blogs & Websites for even more reading.