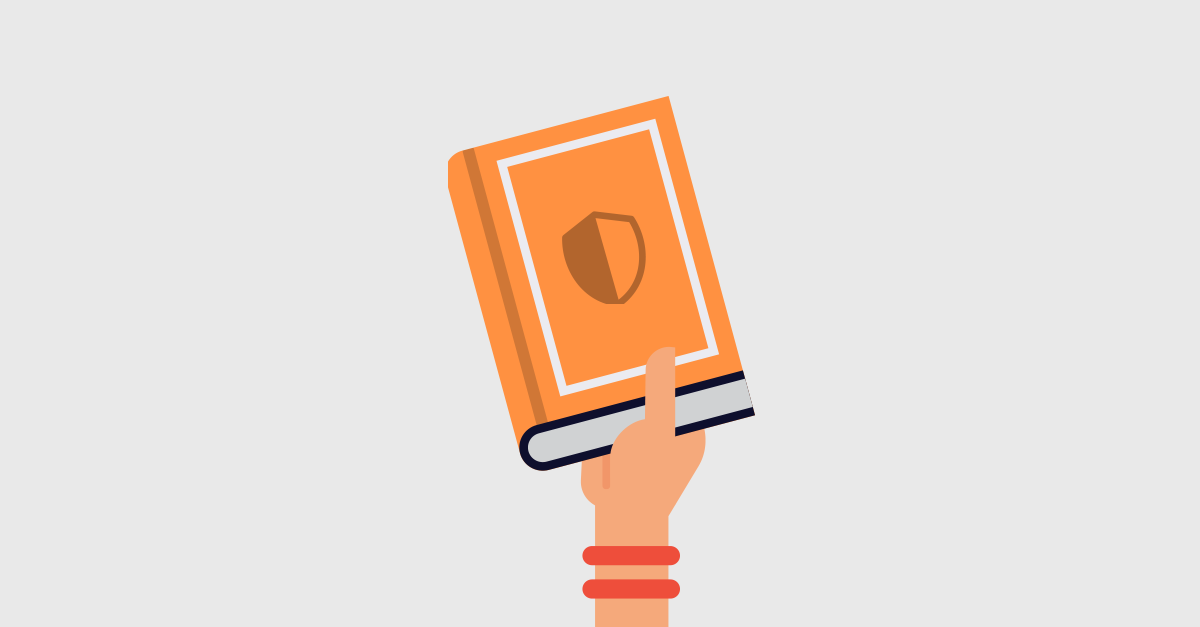 Online brand protection is integral to the future success of any modern business. However, when budgets are tight and time is short it can always feel like a problem for tomorrow. Red Points will walk you through the essential steps required to protect your brand and future profits.
Quick Online Brand Protection Steps:
Register your intellectual property, and upload them to online marketplaces.
Monitor online marketplaces and social media for potential infringements.
Legal action and manual IP enforcement are possible, but inefficient options in the long run.


Registering intellectual property
While it may seem obvious, many small business owners neglect this stage as the legal process can seem intimidating or expensive. But ask yourselves - how can intellectual property be protected if it's not even registered?
Without the relevant intellectual property (IP), it can be extremely difficult to try and enforce your rights and stop those who are stealing your businesses idea, design or brand. For any brand protection strategy to function, IP must be registered.
This section aims to provide an overview of the relevant intellectual property.
Patents protect intellectual property
Patents are the obvious first step to protecting businesses with innovative products or unique designs. Holding a patent will not only provide a business with up to 20 years of monopoly on a product but also help secure investment for future expansion. There are two main ways in which patents protect intellectual property:
Utility patents - used to protect processes or new and practical methods of producing something.
Design patents - used to protect the aesthetic or ornamental design of an object that serves a new or useful purpose
How to apply for a patent
In order to receive a patent, a business must apply to the U.S. Patent and Trademark Office. The actual patent application must detail the exact workings of a product or process, and can be rejected if it is deemed to be too generic or not new or useful. It is often wise to contact a patent attorney in order to ensure your application is comprehensive and gives your business full legal protection.
Provisional patent applications
The US. patent system is based on a first-to-file principle, this means that for businesses, getting your idea recognized by the relevant authority quickly is extremely important. Given that patent applications usually require a lot of resource, time and research, provisional patent applications.
How to apply for a provisional patent
Although provisional patent applications have no set guidelines or strict requirements, the more professional the application, the stronger your claim to ownership. It is therefore advisable to use a patent attorney if possible. Stephen Key, entrepreneur and founder of inventright.com provides some guidelines for writing PPAs. He states a good application should address the following questions:
What are the parts or components of your invention?
How do the components connect?
How does the invention operate?
Are there other ways to construct your invention?
Can your invention be used in more than one way?
TRADEMARKS
A trademark is a word, symbol, phrase or design that is used to identify a service provider, company or product. Sometimes referred to as a brand, even the smallest producer should seek to register their trademark in order to stop imitating products or other entities seeking to capitalise on your strong reputation.
How to register a trademark
Trademarks do not require a lawyer. However, if you have the resources it is always advisable to use one. You can apply for a trademark via the USPTO site.
The first thing you must do is to check for any conflicting trademarks, or if anyone has already registered it. However, the category you operate in will affect this. For example if you are a fashion brand and your trademarked name is the same as a medical service provider, this is unlikely to be deemed as a conflict. You can check all trademarks registered in the U.S. and their category on the USPTO site.
When you are ready to file for your mark, you will be asked to pay a non-refundable $275 fee for the application process.
After a review process, to ensure there are no other conflicts, you will receive either a rejection notice or an "intend-to-use" status, meaning providing there are no further objections you will be issued with the trademark.
Copyright
A copyright is the legal protection granted to creators of artistic, literary and scientific works. Brands need to be protective of their copyright, even if they're not creating art, books or scientific reports. Counterfeiters will copy a product's authentic photographs and use them to promote and legitimise their own illegal product listings online.
How to register copyright
Copyright can be registered in the United States through a central hub, and in European Union countries and elsewhere through their respective offices. Copyright registration is typically a more straightforward process than that of trademarks or patents.
Combating fake items and trademark infringement
SMBs who achieve success with innovative products or companies that are able to build successful brands will inevitably find illegal products copying their designs or posing as genuine products. There are hundreds of examples of small, successful business who begin to see unrelated products using their trademark undermining their strong brand reputation. If an SMB is to survive and grow then action must be taken.
LEGAL ACTION
Powerful but limited application
Most SMBs first action is to contact their legal advisor or the law firm that registered their patents. Most law firms will carry out an investigation, identify the seller and issue them with cease and desist notifications. After which they will then pursue traditional legal routes, seeking to take them to court to stop these entities, and perhaps suing them for damages.
Legal action is important and when there is enough evidence to prosecute, it can send a powerful message to counterfeiters. However, it is not always a feasible option for SMBs with limited resources. Usually, the culprits are not based in the U.S. and can be hard to identify due to the anonymity provided by the internet. Even in cases where counterfeiters are identified and their accounts frozen, recuperation of losses is usually not likely.
MANUAL REMOVAL FROM ECOMMERCE SITES
Effective but time-consuming
One of the most effective methods is to register as your intellectual property with the relevant ecommerce platforms and begin manually enforcing your intellectual property rights. This process is cheap and blocks the connection between counterfeiters and potential customers.
Upload your intellectual property to online marketplaces
Alibaba sites, Amazon and eBay all have methods of registering your intellectual property. For example, on eBay this is done through it's VeRO program. Registering your IP with the platforms will speed up most removal requests.
Removing intellectual property infringements from ecommerce
Each site differs slightly. However, the process for the removal has common stages. All platforms require that you:
Find the link to the fake product
Express clearly what the infringement is (patent or trademark)
Provide evidence of your intellectual property
Respond to any challenges from the vendor
For more details on how to do this by platform, please read the following toolkits on our Counterfeit Goods Reporting Index.
Social media monitoring
For SMBs with fashion-focused items or innovative products, social media will likely be a large source of intellectual property infringements. It is extremely important to monitor and remove fake items from these platforms.
Help prevent intellectual property infringements by:
Having an active social media presence
Register all relevant handles and account names (i.e. "@ cheapaddidas")
Post awareness content about fake ads and items
Report and remove ads, posts or accounts that sell fake items For further information, click the following link:
The case of David Trubridge
Award-winning lighting design company David Trubridge spent years designing and producing lighting to the highest standards. However, the staff at David Trubridge began to notice cheap, low-quality lighting fixtures using their name and designs for sale on different ecommerce platforms. They knew this must be stopped immediately to protect customers, their brand value and future sales.
Their first encounter with fakes was in 2014, when an artist living in Spain was imitating their their designs. This person was easily identified and warned to stop, this proved to be successful. However, intellectual property protection became more difficult to achieve as the individuals behind the fakes became harder to identify.
The company took the decision to pursue infringers via traditional legal means. The company is reported to have spent an estimated $150,000 on lawyers fees, with little results to show and counterfeits still appearing.
Management regularly asked staff to spend an hour or so searching for fakes online and submitting removal requests manually. This proved to be more effective than other methods however, there was a significant staff-time cost. The company released videos and other content to inform consumers about the dangers and low quality of fakes. These two actions combined are likely to have reduced counterfeit exposure significantly. However, the frequency and spread of intellectual property infringing items were too much for the staff to handle in-house.
David Trubridge eventually contracted Red Points software solution, as it provided a cost-effective solution that covered their brand on multiple marketplaces and social media. For those SMBs with the resources and the relevant intellectual property, brand protection software is one of the most comprehensive and economical solutions for safeguarding profits, customers and brand value.