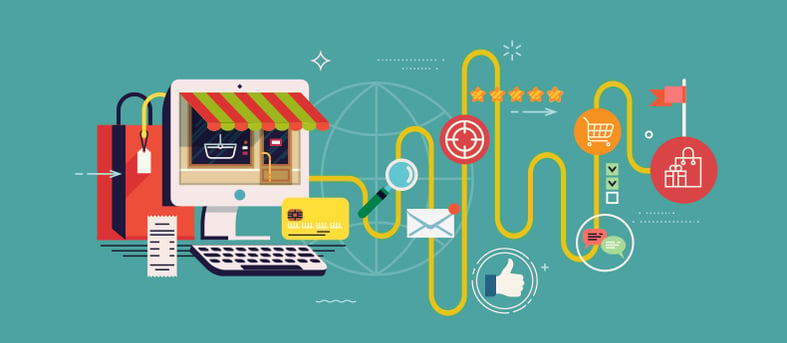 Brand collaborations underscore the importance of good branding and marketing. Here's 5 examples of successful collaborations, and why they worked.
Collaborations between brands tend to go one of two ways. A prudent partnering pools resources between two suitable brands to achieve reciprocal success, impacting exposure, reach and customer interaction. However, incongruous partnerships can send out mixed messages to an audience, and even damage how a brand is perceived.
When considering collaborative marketing it's important to finetune the strategy in consideration of your brand's identity. Picking the right brand to work with is vital, but additionally, you should be specific about objectives. To find out what not to do when considering a brand collaboration, here's a list of some not-so-successful marketing collaborations. For inspiration, we've come up with a list of some brand partnerships that really resonated, and why.
1. Uber and Spotify
Uber and Spotify's 2014 collaboration gave customers exactly what they already want: the ability to control music in their Uber, through the Spotify app. The campaign's launch also featured exclusive live sessions and even artist ride-alongs for a few lucky passengers, generating a wave of publicity. Uber drivers could opt to participate or not in the campaign, further driving competition (pun intended) in Uber's interest.
What worked: The campaign delivered genuine value to passengers, taking advantage of an audience crossover and showing knowledge of a specific demographic. Both brands came off as innovative, current and trendy in the collaboration.
2. Ikea and Off-white
IKEA's collaboration with Virgil Abloh, founder of streetwear design company Off-White, is due to launch in 2019 but is already being teased and talked about online. Two images of products have been released on Instagram by Abloh and IKEA, including a take on the iconic blue FRAKTA bag, which made headlines in the past year when the $0.99 IKEA add-on inspired a new piece by luxury designer Balenciaga. The collaboration sees IKEA marketing itself to millennials, while Off-White is marketed to the mainstream - for a limited time only.
What worked: The collaboration is already making use of social media 'hype' and most particularly Instagram, a platform key to the audience it hopes to appeal to (see: 8 rules for creating a successful business Instagram). Both brands are set to benefit from the collaboration, which keeps IKEA current and Off-White innovative and expanding.


3. Domino's and Tinder
In 2014 Domino's matched with Tinder on what is surely a popular day for both parties: February 14th. Tinder grabbed a slice of the action by allowing users to swipe right on a range of special deals and freebies offered in pizza-form. Domino's promoted the deal on various social media channels through a series of 'cheesy' one liners.
What worked: Both brands delivered value to a sector of customers that is usually alienated on Valentine's Day: single people. The results could be measured by interaction, and reached some 230,000 users.


4. Kat Von D and Too Faced
Kat Von D and Too Faced are two brands currently dominating the very-hot cosmetics market. When they announced a collaboration at the end of last year they challenged marketing norms: after all, these two brands compete in the eye-makeup sector. However, the company founders happen to be great friends. As well as a set featuring bestseller Too Faced mascara and Kat Von D liquid eyeliner, the duo released an eyeshadow palette designed in the shape of two heart halves, acknowledging the rapport and unifying Too Faced's flirty, girly shades with Kat Von D's bold vivacity.
What worked: The collaboration recognised the limits of brand loyalty within cosmetics, and both brands opened themselves up to the other's audience.


5. Red Bull and Gopro
We couldn't write about brand collaborations without mentioning the legendary Stratos event supported by Red Bull and GoPro. In 2012, skydiver Felix Baumgartner jumped from 128,000 feet above Earth, breaking the speed of sound in an epic freefall. The GoPro: Red Bull Stratos jump, which was captured live on seven HERO2 cameras, broke three world records, went viral and prompted another collaboration between the brands.
What worked: Exposure for the two brands was enormous, and both Red Bull and GoPro achieved a status as 'lifestyle brands'. Sales for Red Bull immediately rose by 7% in the succeeding six months, and the high-res live stream had 52 million views online, and was also shown on 80 TV channels around the world.
Brand collaborations are one of many great ways to refresh and innovate a product line. As these examples illustrate, good brand collaborations take advantage of or seek to merge a common audience, achieving growth organically. They market brands as aware and innovative, going above and beyond their company status to communicate a message of what the brand stands for.
In today's socially-influenced market, customers increasingly expect a presence on social media channels. Particularly when a business is hoping to attract and appeal to a younger audience, branding is of crucial importance to both maintain and protect. To learn more about how to protect your brand, take a look at the Red Points Brand Protection solution.