Barcelona, 2 November 2016.- Red Points, the innovative company that offers a disruptive technological solution to protect online content and brands against piracy and counterfeiting, has launched its services in the United States, where it has signed its first contracts with companies in a variety of sectors, including fashion, accessories and toys.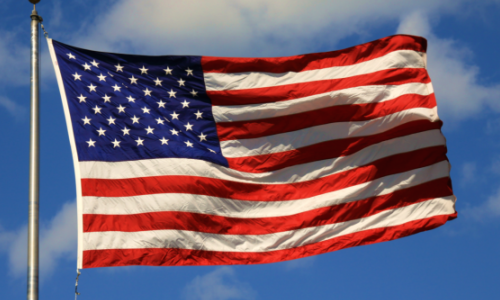 Laura Urquizu, Red Points CEO, commented that getting operations underway in the US was a decisive step in the internationalization process of Red Points. "In September, 90% of our new customers were already originating from international markets, including Croatia, Israel and the USA. Selling in the United States represents a major advance in the expansion of our technology, due to the complexity and demands of entering this market, something we have responded to, and because of the growth opportunities it offers us. Its cultural, publishing and entertainment industries, as well as its fashion and sports industries, lead the way worldwide and suffer the impact of piracy in a major way. Let's not forget that we are talking about a problem that accounts for $1 trillion every year. "
Josep Coll Rodríguez, Founder and President of Red Points, agreed that starting operations in the United States was a significant step in the globalization process of Red Points. "The company was born with a clear global vocation, given that online piracy does not stop at borders. It enables us to fulfill one of our main goals, a global approach, and takes us into a market that we have dreamed about since we started our venture. After all, if we continue striving to be the best team in the world in the fight against online piracy, entering the USA is a necessary and a key development."
The degree of satisfaction among the first American customers, most of them headquartered in California, is eliciting the interest of numerous companies that need to protect their digital assets. Red Points thus hopes to exceed the targets it had initially set itself in its first months of activity in the US.
Red Points' success in all the markets in which it operates stems from the efficiency and flexibility of its technology, which enables the company to do business in markets throughout the world without needing physical commercial premises.
Red Points was founded in 2011 by Josep Coll, and shortly afterwards, in 2012, co-founder David Casellas joined the project. Laura Urquizu joined the company as CEO in November 2014 and has led it ever since, steering it to annual growth of 350% and embarking on its first international sales. It recently concluded a successful €2 million funding round with Mangrove Capital Partners.
Red Points is a leading company in the European market, something that is reflected in the major collaboration agreements struck with companies such as Deloitte and organizations such as the Sociedad de Artistas AIE, with which it jointly combats the illegal distribution of digital content. The key to its success lies in its MAGDA technology, which is currently deleting more than 83,000 illegal items of content every month, with an effectiveness rate of up to 98%.