As we excitedly dive into 2017, with all the drive of starting something brand-new, I would like to take a few minutes, just the right amount, to take stock of our achievements in 2016. It has been a fantastic year for Red Points. We are still a relatively young company, and for this reason our growth and development has been similar to that of a child, explosive. An organized chaos, as I like to say.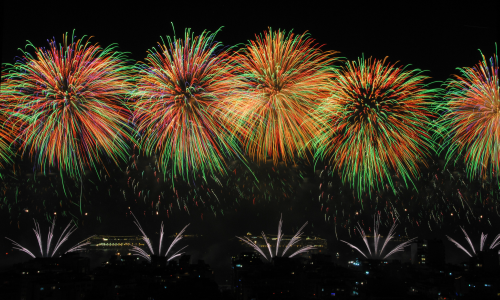 We now have over 200 customers that trust us to protect their brands and content online. Since the start of the year, we have gained sufficient execution speed to allow us to extend our solution to clients in a diverse range of countries: USA, Mexico, Germany, United Kingdom, Israel, France, Croatia, Japan and more. This growth was not only explosive as far as sales and the number of clients but it was also explosive in the number of professionals who joined the team: 22 new colleagues! Gordon, Juan, Albert, Toni, Ludovich, Eric, Marta, Lorena, Abel, Lucía, Diana, Aleksandra, Manuel, Diego… and many more, from 12 different countries. This means more talent at the service of our clients because the best thing about Red Points is the team we have put together. We have worked a lot and have given 2016 our maximum effort, and of course we have had fun. We have made sure to enjoy ourselves along the way and we have celebrated every goal we reached. This has been a year in which we have experienced and shared the good and the best.
In May we received a new recognition: the Year's Best Startup Award, granted by ESADEBAN and Banc Sabadell. Although we are aware of the fact that true recognition comes from the market, we are delighted and very thankful!
In September we reached a new milestone: our organic growth came along with the wrapping up of an A round for the amount of 2 million dollars from Mangrove Capital Partners, one of the most relevant European VC's and a superb investor to join us on this journey. We are dedicating this investment to an even faster growth. In fact, now it is safe to say that we have reached an exponential speed.
And, as if that was not enough, we finished the year with a bang… on December 30th we moved into our new offices. They are much more modern, with open spaces and lots of rooms where we can speak with our clients, and where our team will definitely be much happier. A place where we will be able to work better and in the most efficient way, preparing new surprises for the market. As always, we do everything with one single focus: providing our clients with the definitive technological solution against piracy and counterfeits on Internet, regardless of their size and where they are in the world.
Without a doubt, 2017 will again be a year of explosive growth for us, just like the year we have just finished. So let's keep on looking ahead, without a pause and with all the energy of new beginnings.
Happy 2017!
Laura Urquizu
Red Points Executive Director